From Software's Sekiro: Shadows Die Twice was a success in that it offered players a more action-oriented combat experience. The game's story wasn't half bad either, and it even left a few potential avenues for further exploration via DLC. However, a new report suggests that no official DLC for Sekiro is being actively worked on. From hasn't confirmed the report's legitimacy, but it comes from a trusted source.
Sekiro: Shadows Die Twice No DLC On The Way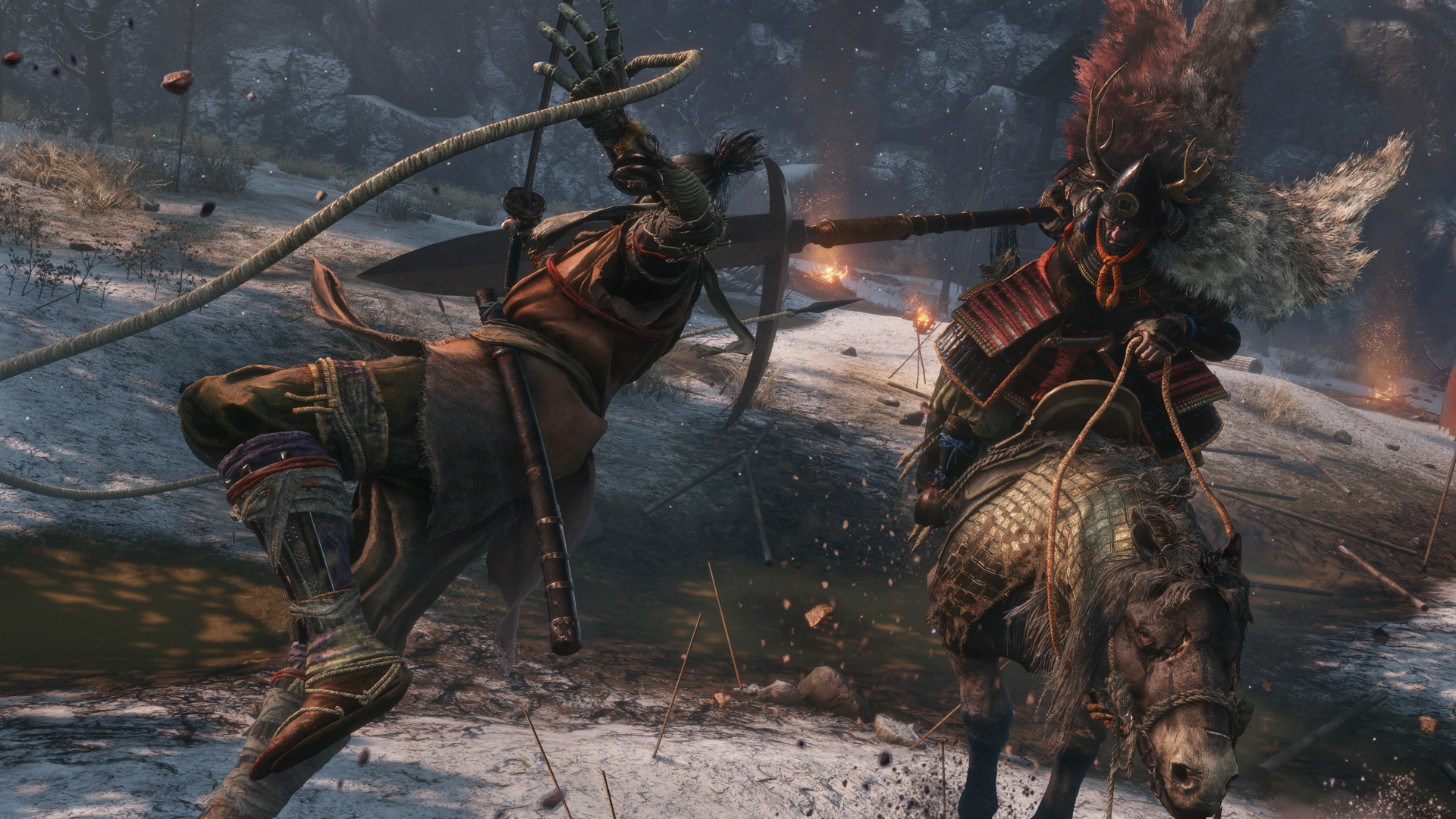 The initial report stating that Sekiro isn't getting any DLC came from the ResetEra gaming forum. A ResetEra administrator later confirmed that the original report has a credible source, though they couldn't elaborate further.
The lack of any formal DLC for Sekiro is disappointing to be sure, but also not terribly surprising. From Software never really mentioned DLC as part of its plans for Sekiro. The studio also didn't tease any sort of DLC additions during the months after the game's launch. Again, From hasn't explicitly confirmed the lack of DLC plans, but it seems like a safe bet given the circumstances.
The most likely cause for lack of Sekiro DLC is From's newest project: the recently unveiled Elden Ring. Odds are good that From is fully committed to developing Elden Ring and doesn't have the resources for Sekiro DLC. The ResetEra report also says it's unlikely we'll get Sekiro DLC after Elden Ring is complete. From tends to be a pretty single-minded developer when it comes to individual game projects. If the studio has moved on to Elden Ring, the odds of it revisiting Sekiro just for DLC seems highly unlikely.
It's a shame because Sekiro definitely had some DLC potential. Previous From games like Dark Souls 3 and Bloodborne were enhanced greatly by their post-launch DLC additions. Sekiro could have received similar treatment with DLC that expanded its Japanese mythology setting with new locations and enemy types. Even smaller content drops like new weapons or cosmetic items would have been a welcome addition. Sadly, it seems like it just wasn't meant to be.
As for Elden Ring, it was far from the only surprise reveal during this year's E3. In fact, we gathered all the major reveals into a handy roundup list.