The first official post-launch Season for Call of Duty: Vanguard is still a few weeks away, due to launch on the 2nd of December. However, in the lead-up to that release, players won't be getting nothing new. While Warzone's new Operation: Flashback limited-time mode will be available to play next week, Vanguard will be getting its own version of the classic Call of Duty Shipment map.
Call of Duty: Vanguard – Shipment Arrives Next Week
Shipment is a true classic of the Call of Duty franchise, and has had various different incarnations in different titles. Early next week, on the 17th of November, the map will be making its way to Call of Duty: Vanguard. While the layout should be familiar to anybody who has played on the map before, it has been given a visual overhaul to fit the setting and aesthetic of Vanguard. Now, the map will take place among stacks of cargo crates on a sunny Pacific beach.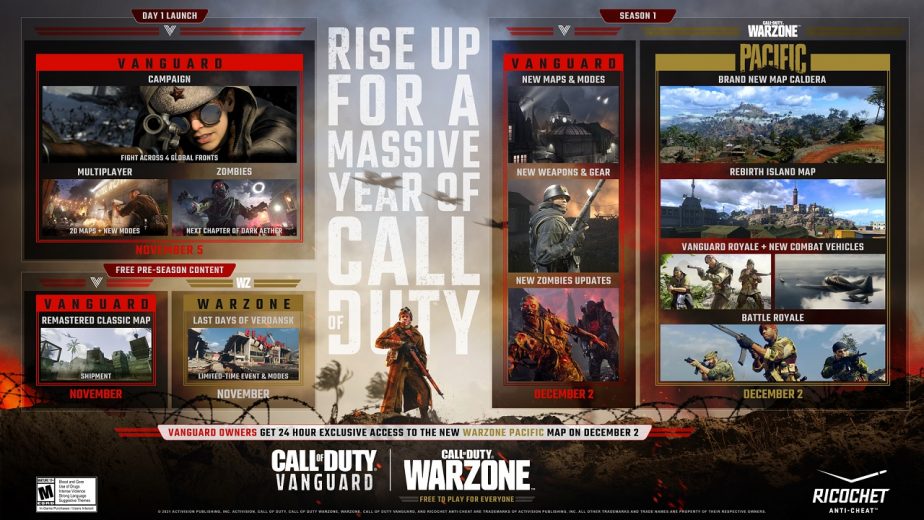 Shipment is the headline feature of a free content drop coming on the 17th for Vanguard; the day before the start of Operation: Flashback over in Warzone. "Newcomers and veterans alike can ready up for a fresh take on the map that's entertained Call of Duty fans for over a decade," writes Activision; "providing all Vanguard players a chaotic playground for destruction."
This release is part of the lead-up to the launch of Season 1 on the 2nd of December. That will be Call of Duty: Vanguard's first major post-launch content drop, with a huge simultaneous release for Warzone. Shipment and a few other minor new additions are presumably aimed at tiding players over until the start of December. Activision has teased that players should expect both new maps and modes in the first season. New Zombies content is also on the way, though details are still under wraps.