Although Sony's Santa Monica Studios has not announced any plans for DLC or other major post-launch content for God of War, the game did get one announcement at Sony's E3 presentation. Namely, that it will be getting a New Game Plus mode. The mode will be added to the game in a free patch, although a date has yet to be announced.
A New Game Plus mode has been widely requested by fans since soon after the game's release. Indeed, Cory Barlog, God of War's director, has previously stated that he himself wanted to include such a mode. During an interview with GamingBolt back in May, Barlog said that; "New Game Plus is something I wanted so badly, right? And it is this Sophie's choice you have to consciously make as you enter the last eight months of working on a game. You have a huge list of features, and so many of these things kind of get pushed down the list."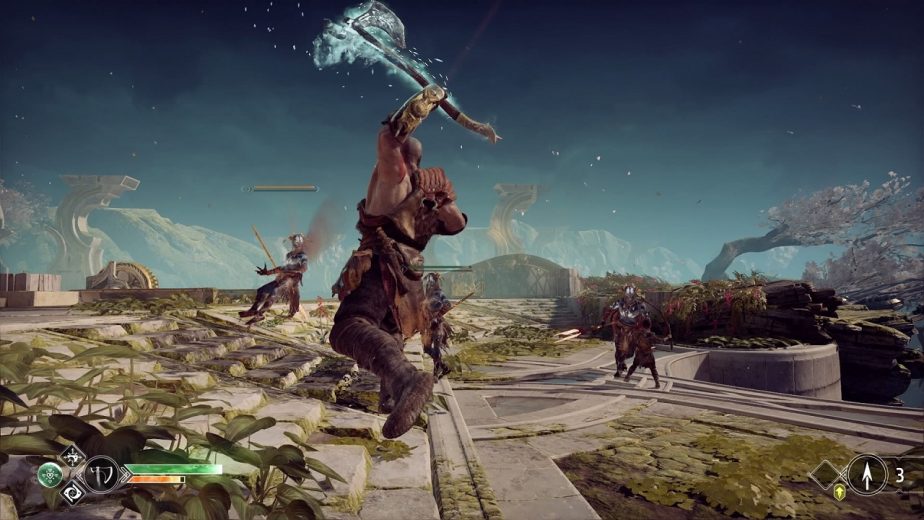 New Game Plus mode didn't make it into the game before release. However, much like the game's Photo Mode, it appears that the developers have continued to work on it since then. In his May interview, Barlog said of a New Game Plus mode that; "We all love that kind of concept, it's just, we haven't had the time to get started on any of that stuff"; It seems that the development team have now had that time. With no DLC plans on the horizon, and sequel plans presumably still in the very early stages, the developers may well be devoting their time to working on features which were cut due to time constraints.
God of War's New Game+
God of War's "New Game+" mode will allow players to start over the game's story after completion. You will keep all of your armour, enchantments, and everything else acquired during the first play-through. Although you will be starting with significantly greater power, the game's difficulty will also increase at a commensurate rate. In the blog post announcing the upcoming mode, Sony stated that "New Game+ won't just be a sunny stroll through Midgard." New Game+ will, as you'd also expect, offer a much sterner challenge compared to your first adventure."
For now, there is no release date announced for the game mode. Like Photo Mode, it will be added to the game in an upcoming patch.