The SouljaBoy game console saga was one of the most confusing to watch in the gaming scene this month. The story began with the rapper selling "a game console" that included pirated ROMs of games. Fast forward until today and it seems like the time of reckoning for the rapper has come as the SouljaGame consoles have been retired from sale.
The SouljaGame Console is in a Lot of Trouble!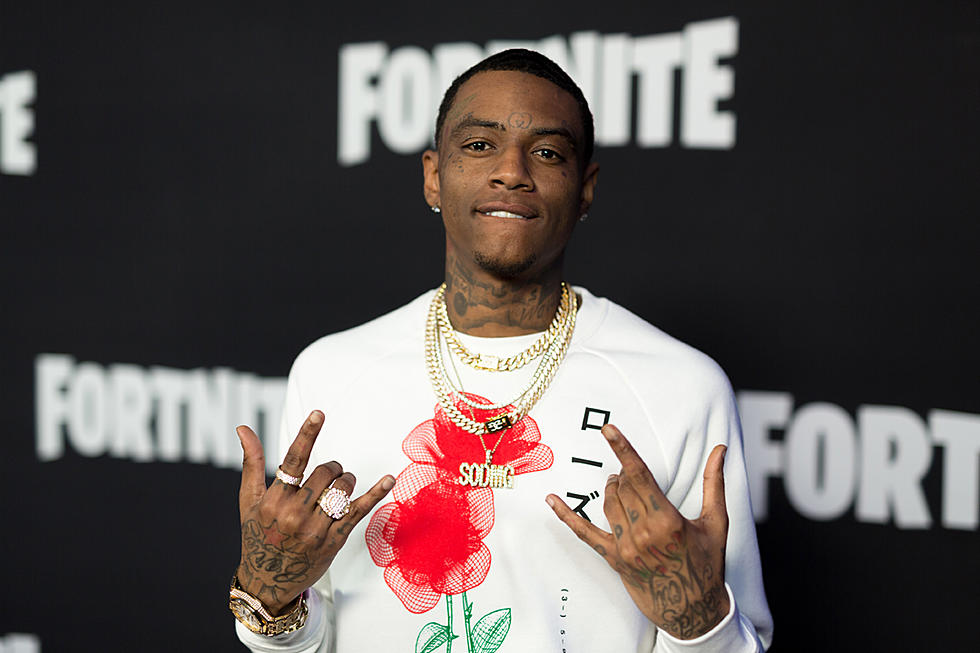 Through a statement on Twitter, DeAndre "Soulja boy" Cortez Way informed his followers that he had no choice but to retire his SouljaGame consoles. The gaming community didn't show a single degree of mercy, of course. Almost every response to the tweet was an insult for the rapper who tried to sell Chinese knockoff consoles, as exposed by YouTuber Rerez.
You can check the tweet below:
I had to boss up, I didn't have a choice. 🤷🏾‍♂️

— Soulja Boy (Drako) (@souljaboy) December 29, 2018
However, the biggest problem gamers had was how Souljaboy thought he was "invincible". The rapper often insulted his critics, saying that companies like Nintendo wouldn't sue him for his actions. He also had a habit of including insults towards the gaming community. This all culminated in a single tweet which has been deleted since.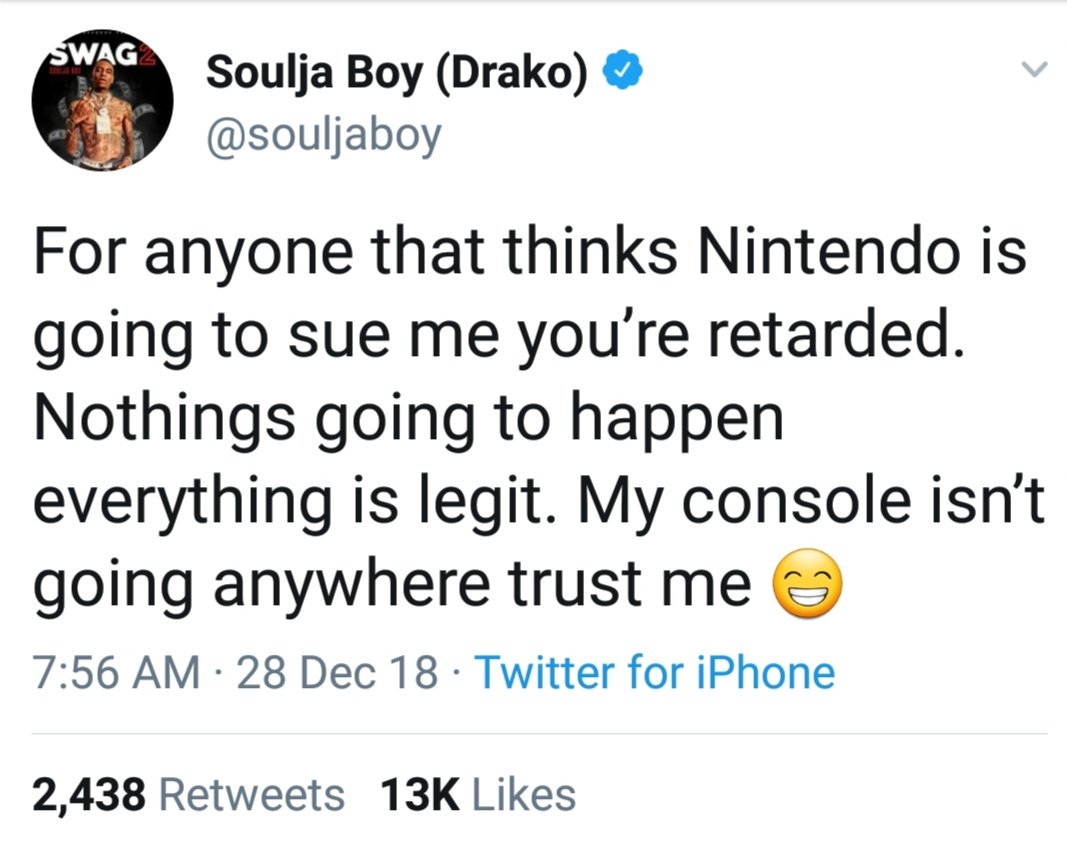 The story concluded with the SouljaGame console devices being retired from the store; leaving only devices like smartwatches, earbuds, tablets, and phones. This happened after a potential lawsuit by Nintendo reared its head. Products like the SouljaGame FUZE, SouljaGame Handheld, SouljaGame Console, and the Retro SouljaBoy Mini are nowhere to be found.
All of these consoles were pre-loaded with game ROMs. Some of them were made by Nintendo, SNK, Capcom, and others. They were also distributed without authorization. Soulja boy even went as far as saying that the SouljaGame handheld would run Switch games like Super Smash Bros. Ultimate.
In the end, Souljaboy's dream of distributing dubiously legal consoles ended up going nowhere. Do not fret, however, as the rapper plans to make his own "eSports empire". Stay tuned at VGR for more news and updates.