Insomniac Games' PlayStation 4 exclusive Spider-Man is on course to be a smash hit with superhero-loving gamers. The recent gameplay demo at Sony's E3 2018 showcase provided an insight into 5 new villains, and 1 mysterious enemy. These are of course known as the Sinister Six in the comics, and are the most famous group of Spider-Man villains.
While it's all good knowing a ton about villains, what do we know about heroes? Recent teases by Insomniac Games through easter eggs in a physical version of The Daily Bugle have come to reference the likes of The Avengers, Doctor Strange, Daredevil, and Iron Man. Although, this just comes off as a confirmation of their existence in the Spider-Man PS4 universe.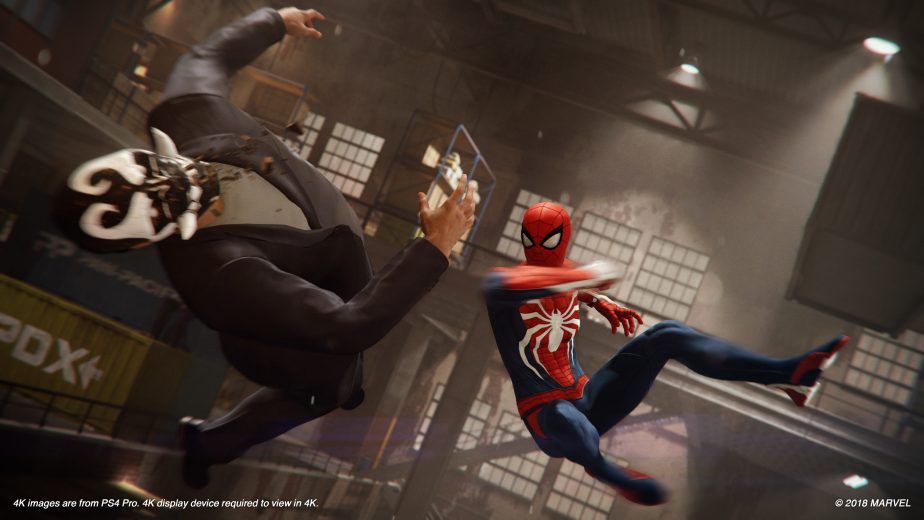 We know that The Avengers exist in the universe already – the Avengers Tower can be found and climbed in-game – but we didn't know if they were going to actually show up in the game and steal Spidey's spotlight. Recently, Creative Director Bryan Intihar has been answering questions on Twitter about the game from fans.
One fan directly referenced The Avengers in asking if any other Marvel Superheroes would be making an appearance alongside the friendly neighborhood Spider-Man, to receive a very simple and abrupt answer.
No

— Bryan Intihar (@bryanintihar) July 6, 2018
Well, there you have it. It seems that while the game has tons of super-villains for Spidey to fight, it won't have anyone to help him do it. That is excluding potential DLC of course. The simplicity of the word "No" might mean just that – we won't see any other heroes in the game.
He doesn't clarify if they'll make an appearance in any form – like on a billboard or newspaper, or even just a reference, but it definitely means we won't see them in person, or in a mission. Unless of course, Intihar is lying to make it a surprise – but that wouldn't be smart of him, so let's consider this confirmation of no other heroes in the game.
The news comes after confirmation of the lack of Symbiotes in the game, but this had been asserted from Day 1.
Marvel's Spider-Man releases exclusively on PS4 on September 17. What are your thoughts? Did you want to see the Avengers make an appearance?