London Spitfire started the Overwatch League's inaugural season with a stage one title and now have finished the season as league champions.
From the beginning, it seemed Spitfire was destined for greatness. They boasted a stacked roster of past champions and emerging stars. London's talent led them to win the very first stage of the season, but they struggled after that, playing worse and worse in every subsequent stage. They posted a 4-6 record in the final stage and squeaked into the playoffs with the fifth seed.
But then things turned around.
Spitfire rallied in the postseason, winning 21 of their last 23 maps on their way to the crown. Their aggressive and confident playstyle against the Philadelphia Fusion in the grand finals proved unstoppable.
A packed Barclays Center in Brooklyn, New York played host to the Overwatch League grand finals this weekend, where the two lowest-seeded teams in the playoffs faced off for the league title.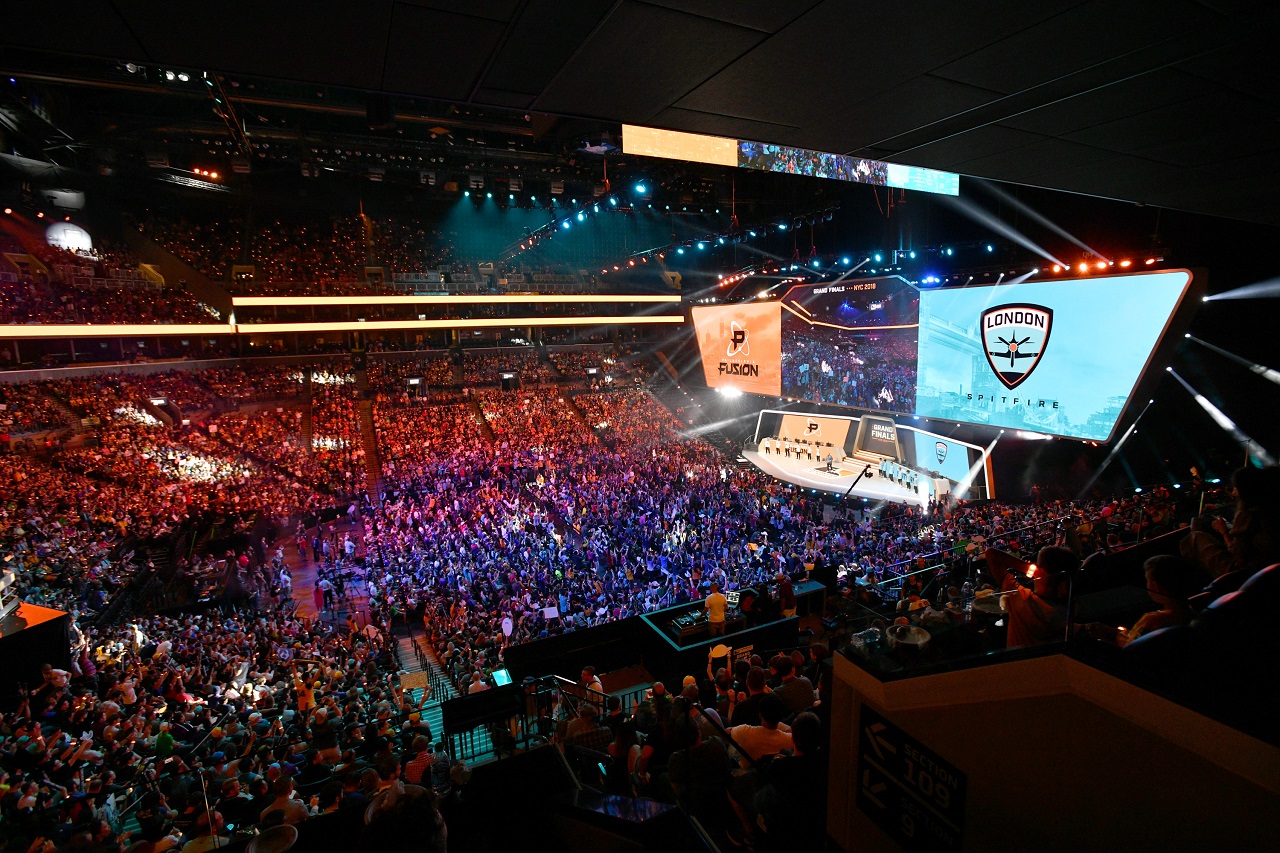 Friday's Series
The opening series started on Dorado, where Fusion methodically powered through the first two points and then pushed through in overtime to finish the map despite a decent Spitfire defense.
London bounced back on Oasis, though, and tied the series. They again dominated on Eichenwalde and took the lead, setting up an exciting finale on Volskaya.
London was able to prevent Fusion from capping the last point of the map thanks to a combination of aggressive defensive dives from Hong "Gesture" Jae-hee and Park "Profit" Joon-yeong and some solid Hanzo work from Kim "Birdring" Ji-hyeok.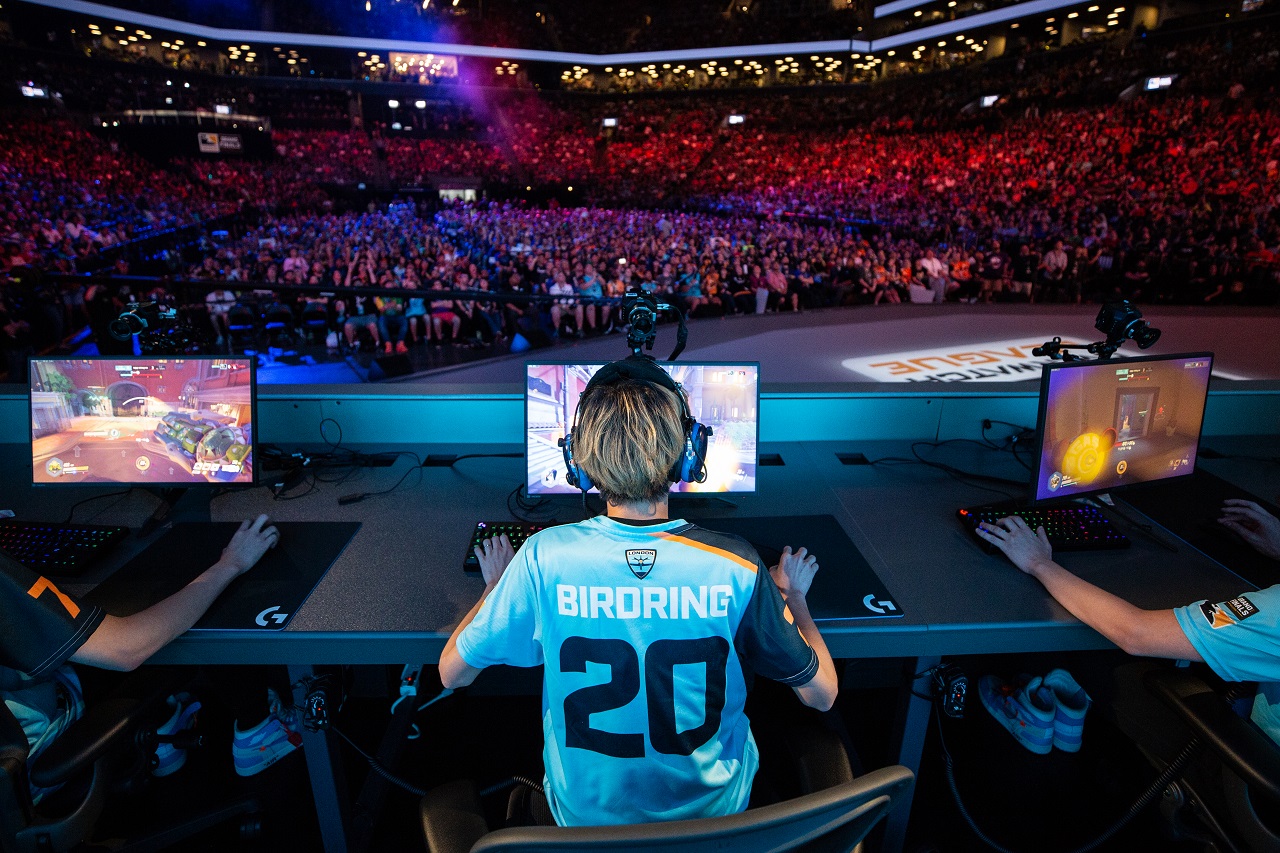 But Fusion wasn't going down without a fight. They had a strong first point defense heading into the final seconds, but their Mercy was taken down by a lucky Self-Destruct by Spitfire's Kim "Fury" Jun-ho. This opened the floodgates for London and they stormed the point, until another clutch Self-Destruct from Fusion's Gael "Poko" Gouzerch wiped out three players to keep Fusion alive.
Then Profit swapped to Tracer and it was all over for Philadelphia.
Profit's flashy Tracer gameplay was backed by a consistent performance from his main tank Gesture, who took home player of the match honors.
😯 @PROFIT_OWL PLEASE. #OWl2018 #TheFirstFinalshttps://t.co/U6dIioZfOU pic.twitter.com/Iq2OKXjfb9

— Overwatch League #TheFirstFinals (@overwatchleague) July 28, 2018
Saturday's Series
It all came down to Saturday's final match and London was not messing around, completing a 2-0 series sweep with three straight map wins.
The big storyline heading into the series was the battle between superstar DPS duos, Fusion's Josue "Eqo" Corona and Lee "Carpe" Jae-hyeok against Spitfire's Profit and Birdring. But Saturday, Gesture didn't even give Carpe a chance to show up to the fight.
Spitfire dominated on Junkertown, racking up 53 eliminations to Fusion's 27.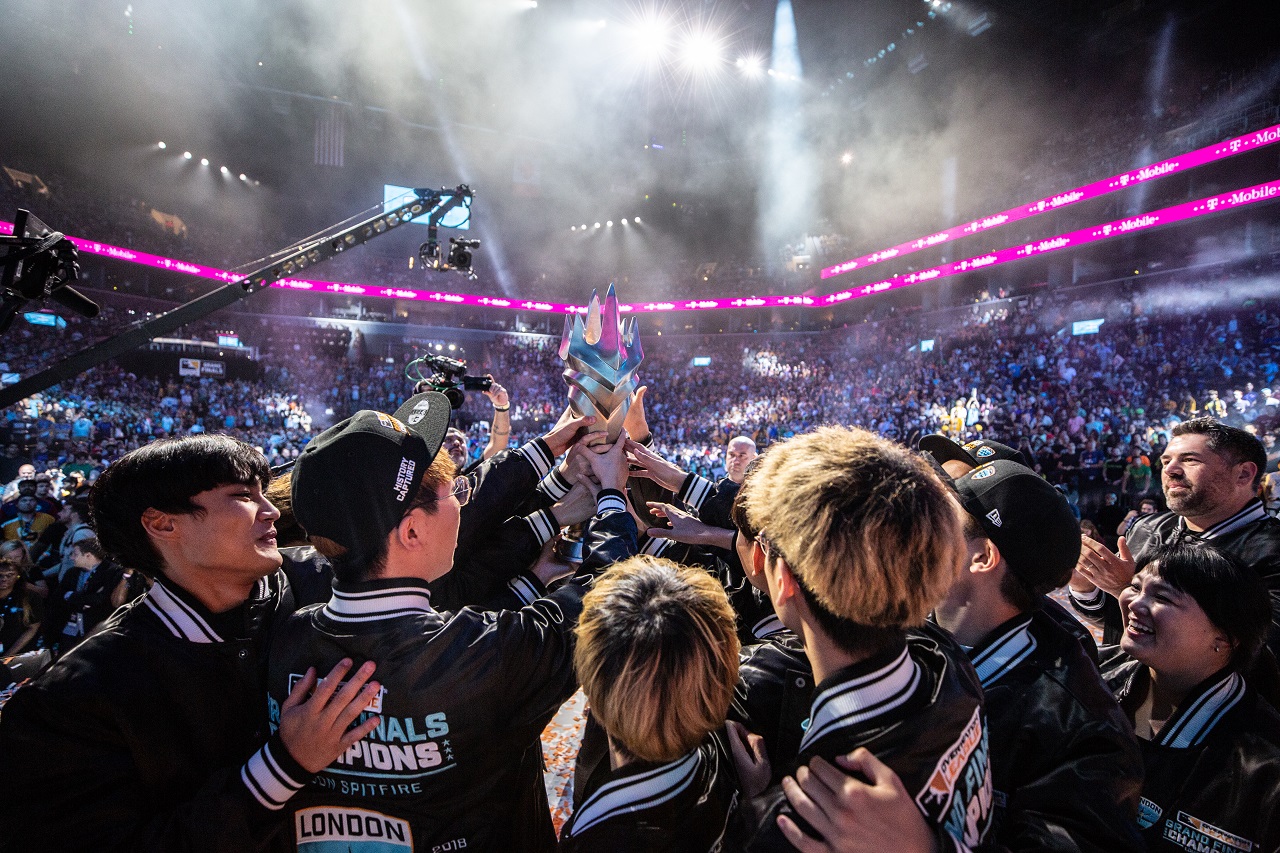 Then, Fusion struggled to find their rhythm on Lijiang Tower, where Carpe only scored two final blows. At this point in the match, Profit had more kills than Eqo and Carpe combined.
Philadelphia finally seemed to come to life on King's Row with two overtime pushes, but the damage was done. Spitfire had a stronger attack and closed out the championship.
Profit took home finals MVP honors, which is no surprise after his performance this weekend.
NOT so fast… @GestureOW @PROFIT_OWL #OWL2018 #TheFirstFinals

LIVE: https://t.co/U6dIipgQGs pic.twitter.com/0nM37poeGp

— Overwatch League #TheFirstFinals (@overwatchleague) July 28, 2018
Spitfire brought their inaugural Overwatch League season full circle, from stage one champs to OWL kings. Despite some bumps along the way, London proved this weekend that they are the best team in the league.