Earlier today, Respawn released a new episode of Stories From the Outlands, their episodic animated series which serves to introduce the characters of Apex Legends. This episode featured the debut of an all-new Legend known as Horizon, who will be coming to Apex Legends with the launch of Season 7.
Apex Legends Season 7: Horizon
Apex Legends Season 7, entitled 'Ascension' is due to launch relatively soon. As per usual, the new season brings with it a new Legend for the game's roster, and in this case, that Legend is Dr. Mary Somers, a.k.a. "Horizon". "Nearly a century ago, Dr. Mary Somers was hired to solve a cataclysmic energy crisis," explains Respawn; "Her search for answers would take her to the edge of the universe. Before Mary left Olympus, she promised her son she'd return. But was it a promise she'd be able to keep."
As Stories From the Outlands shows, Dr. Somers was betrayed by her partner and set adrift close to a black hole. However, she was able to open a wormhole and escape, only to arrive almost one hundred years in the future. It's unclear what her motivation for joining the Apex Gamers is, but her primary motivation seems to be finding a way to return to the past, and her son. Respawn has yet to reveal details about her abilities and play-style. However, they do mention that she has; "a newfound mastery of gravity."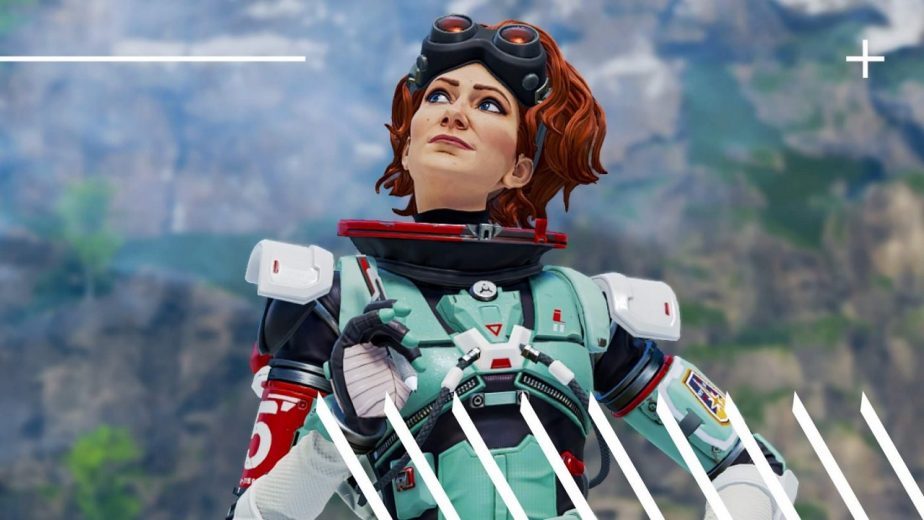 Horizon will be coming to the game with the launch of Apex Legends Season 7, alongside an all-new map, Olympus. This new site is described as; "a beautiful, lush city in the clouds," although the glimpse shown in Stories From the Outlands also appears to show a large portion of the city engulfed by a black hole of sorts. Respawn hasn't yet revealed much about this map, other than that it will be a very large one. Additionally, it will feature a vehicle of sorts, known as the Trident. It's unclear whether players will be able to pilot the Trident themselves, but it will reportedly be able to transport an entire squad.