Tales of Vesperia is coming to all platforms this upcoming January, and we couldn't be more excited for it. What's more, there's a lot of goodies coming with the collector's edition too. So much so that we can't help but wonder: what else does Bandai Namco have to give?
Apparently that answer is 'a lot more.' While we're certain not all fans of the Tales Of series are collectors, we're convinced even they'll like that Tales of Vesperia will be getting the Nendoroid treatment.
This news comes from the recent Tales of Bar episode, which showed off what the Yuri Lowell Nendoroid design will look like.
Take a look folks, doesn't he look dashing?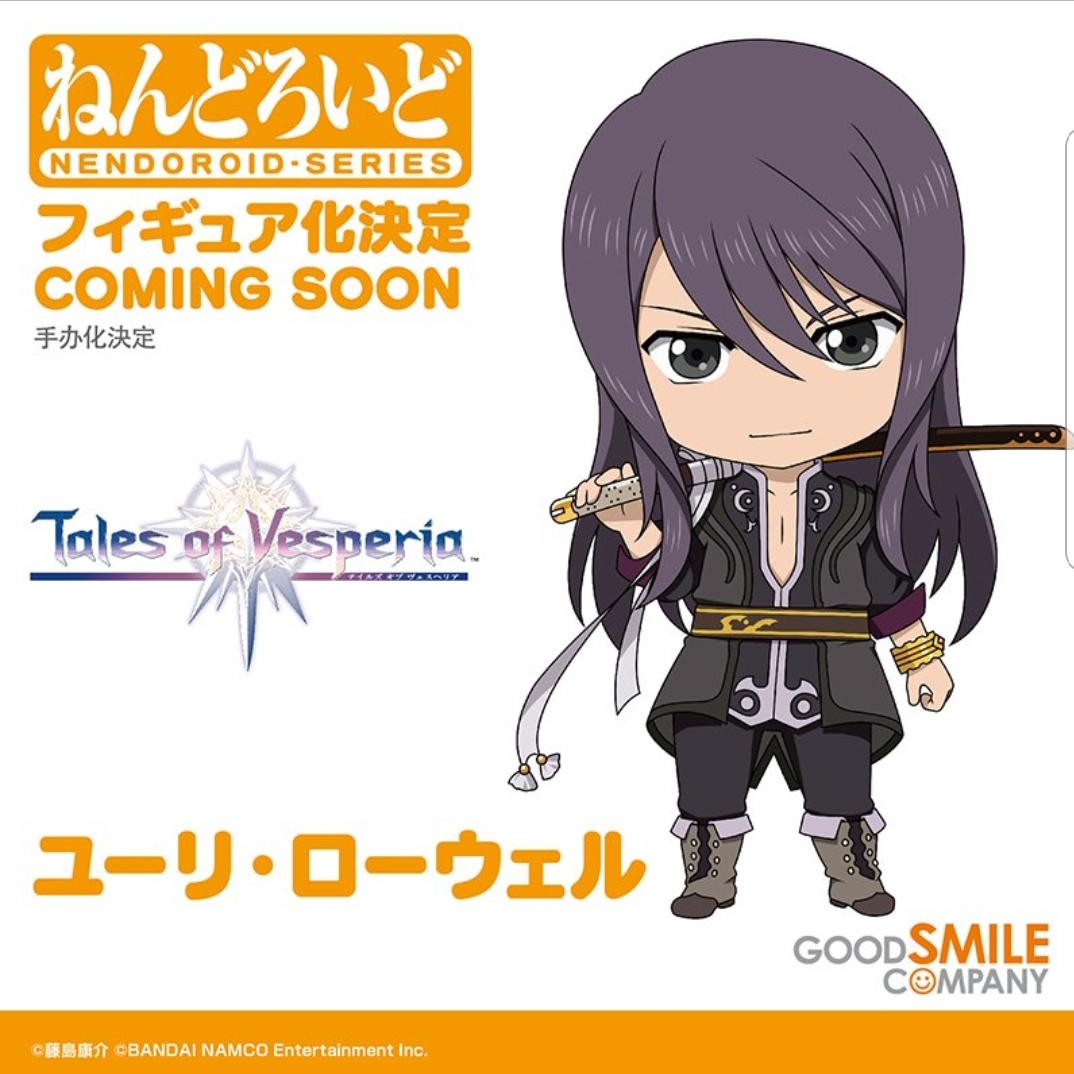 Tales of Series Petite Nendoroids
If you cast your mind back, you may remember that the Tales of Series did have some Nendoroids. Specifically from the games Tales of Graces, Tales of Xillia and even Tales of Vesperia. However, these were the petite series, thus making Yuri Lowell the first character to get the 'full' Nendoroid treatment.
It can be argued that the Yuri Lowell Nendoroid is being released solely to promote the definitive edition of Tales of Vesperia. But for Tales of fans (like me), the hope of the series getting a reboot Nendoroid style is also something to hope for.
Where can I pre-order the Yuri Lowell Nendoroid?
Unfortunately, for those wanting to pre-order the Yuri Lowell Nendoroid figure straight away, it has yet to be added to the website. Nor has a release date been confirmed.
Nonetheless, if you're interested in other Nendoroid figures then don't worry, we have your back.
As mentioned, there is:
Interested? Be sure to check the Good Smile Company out for yourselves.
Tales of Vesperia: Definitive Edition will be releasing on January 11th for all platforms next year.