Teams USA and Canada have been dominating in the Overwatch World Cup Los Angeles group stage, with 3-0 records for both countries so far.
The United States swept Austria on the opening day of the group stage, but they didn't stop there. Saturday, the squad got victories over both Brazil and Austria to improve their record to 3-0 and push themselves to the top of the group standings.
Right behind the two North American squads is Brazil, who pulled of win against Austria to break even after four matches over the first two days. Unfortunately for Brazil, though, a poor map count through four matches means they don't have a shot at finishing within the top two.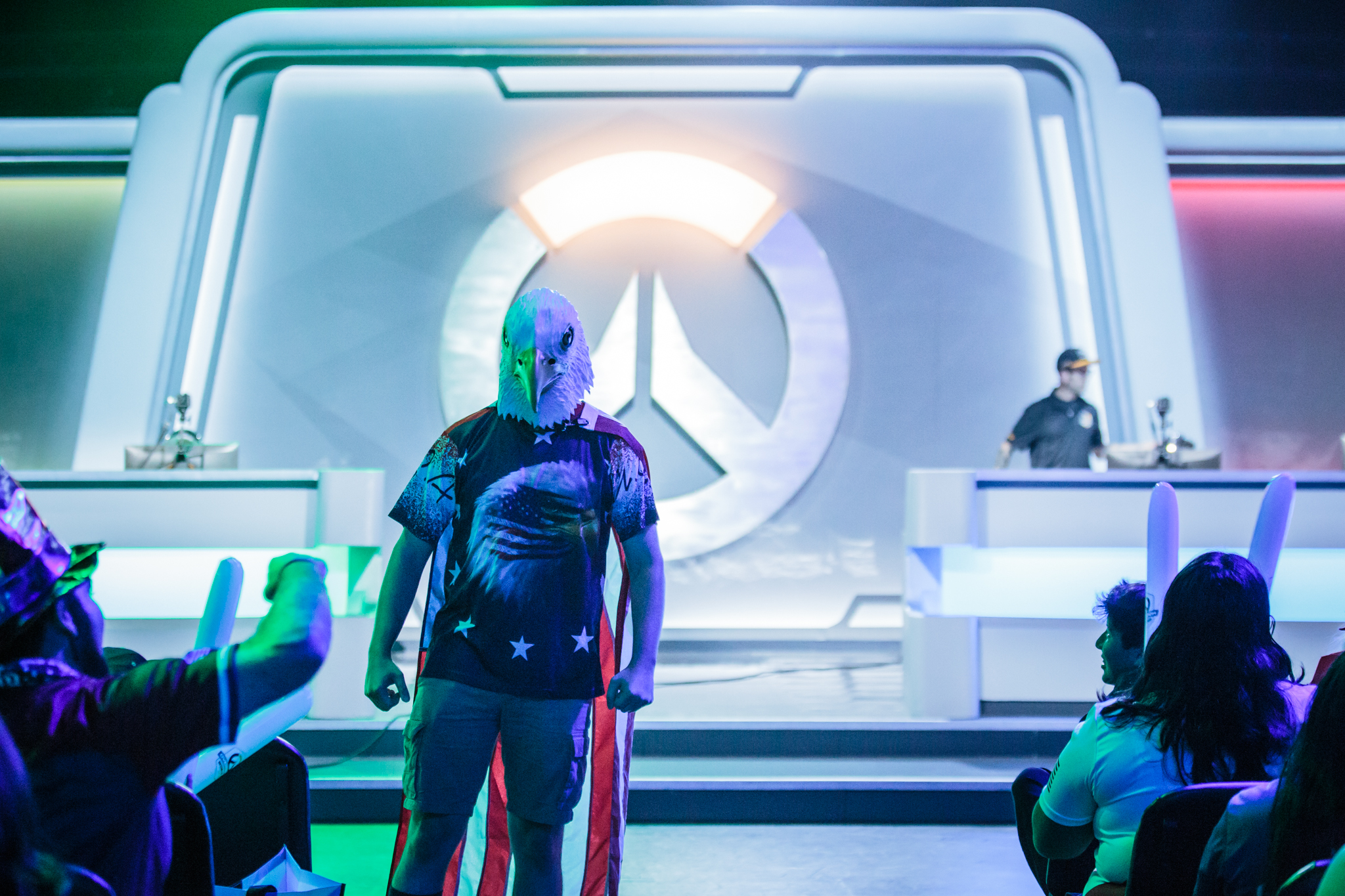 The Norwegians, however, do have a chance at a top-two finish, but it's unlikely they'll steal a finals spot away from either Team USA or Canada. Team Norway will have two matches Sunday to determine their place in the group, one of which will be against the United States.
The Americans are set to play Canada to close out the group stage, so there's a chance Norway could force an upset.
Team USA only needs one win on Sunday to earn their spot in the Overwatch World Cup finals, which are scheduled to take place at BlizzCon in November. Canada is the team for the Americans to watch out for, as both squads have been looking strong throughout the group stage.
USA takes another 4-0 win after a big 4K from @sinatraa's Doomfist!

Two more big matches tomorrow as we look to punch our ticket to BlizzCon! #WeBelieve🇺🇸 pic.twitter.com/V3jlqb64Ia

— Team USA Overwatch 🇺🇸 (@USAOWWC) September 8, 2018
Here are the standings after day two of the Los Angeles group stage, with each team's map count in parentheses.
1) Canada: 3-0 (12-0-0)
2) United States: 3-0 (11-0-1)
3) Brazil: 2-2 (7-0-10)
4) Norway: 1-2 (5-0-8)
5) Austria: 1-3 (4-0-13)
6) Switzerland: 0-3 (3-0-10)
Sunday will open up with Norway vs. Austria and will end with the top two teams, America and Canada, facing off against each other. The day will kick off at 12 p.m. CT and will be streamed on the Overwatch Twitch channel.
All six teams in the Los Angeles group stage are earning $15,000 each for competing in the event. The top two teams that emerge after Sunday's battles will move on to the main event in November, where they will have the chance to earn an additional $16,000 (plus national glory, of course).