We recently covered how The Division 2 fans really want a public test server in response to update 1.04's issues. It seems developer Ubisoft Massive was listening to that feedback as well since a formal PTS has now been confirmed.
The Division 2 Incoming Public Test Server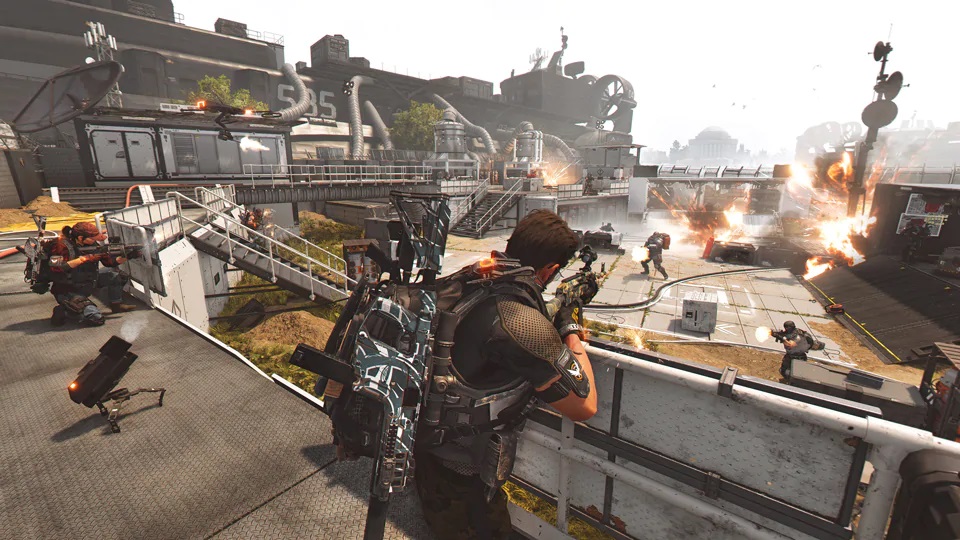 During a recent 'State of the Game' livestream, Ubisoft Massive confirmed a PTS is coming to The Division 2. Like the original Division's PTS, The Division 2's test server will be PC-exclusive. Anyone who owns the game on PC can access the public test server via a separate Uplay game entry. Even better, players will be able to import their existing Division 2 characters into the PTS. This will allow participants to test new features and updates without losing any story or gameplay progression.
Along with the PTS, Ubisoft will be putting up a feedback forum where participants can directly post their thoughts and concerns. There also won't be any sort of NDA or media restrictions for the PTS. If participants want to, they can freely stream, screenshot, and share PTS gameplay via social media.
Public Test Server Release Window
An exact release date for the PTS hasn't been confirmed, but Ubisoft says it should arrive before title update 3. For reference, title update 3 is the April 25 update which will introduce The Division 2's first raid, Operation Dark Hours. Ubisoft Massive's live content manager Yannick Banchereau also shared a few disclaimers regarding the PTS during the livestream:
"We're not necessarily looking at testing everything. Obviously with title update 3, the big piece that's coming with it is the raid—and no, the raid is not going to be available on the PTS, we're not going to spoil it on the PTS, that one will remain secret—but what's very important for us is to test the overall stability and the overall quality of the patch, and all the balancing and all the potential new items we're adding," he said.
"We want people to experiment with them and to tell us if these are comfortable, if these are balanced in a proper way, or if they're already figuring out ways to make broken builds and things like that."
We're just under two ways away from Operation Dark Hours' launch, so expect the PTS's arrival shortly.