Rainbow Six Siege's previously unveiled Operation Grim Sky teased the identities of its two new playable operators, seeming to suggest that the new defensive operator would use some sort of electricity-enhanced riot shield. Now, Ubisoft has confirmed that such is indeed the case by pulling the curtain back on Morowa "Clash" Evans and her CCE Shield gadget.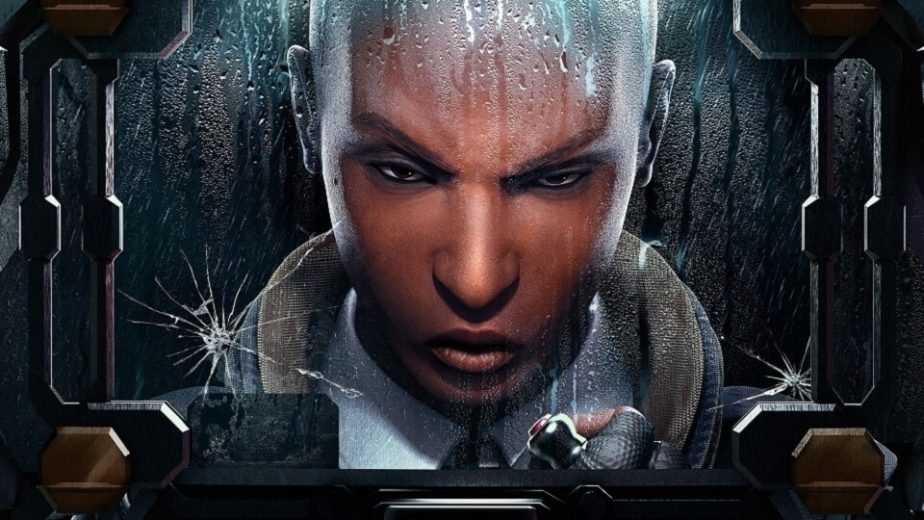 As can be seen in this new character reveal blog post, Clash is a tough, no-nonsense police officer whose experience in the field made her an ideal candidate for the Rainbow Six squad:
"Born and raised in England, she's a tough officer who served with the Territorial Support Group, holding the front line during the 2011 London Riots. She earned her spot with the Specialist Firearms Command (SCO19), making herself known within London's Metropolitan Police Services (MPS).
She's an expert at devising crowd-control strategies and she even acquired special permission to attend Gold Command meetings. She later made Detective Constable. Her experience, service record and persistence in her line of work got her noticed by Rainbow Six."
Clash's unique gadget will be the CCE (Crowd Control Electro) Shield, making her the very first shield-wielding defensive operator. The CCE Shield was apparently developed jointly by existing Rainbow Six operators Mira and Twitch, and it allows Clash to deny attackers entry and slow them down with powerful electric bursts.
Ubisoft will be hosting a full reveal for Operation Grim Sky during this upcoming weekend's Six Major tournament in Paris. For now, the only thing we know for sure about Operation Grim Sky's new attack operator is that he's American, but previous teases also suggest he'll be a breaching specialist who uses some sort of blow torch. Along with the Paris Major, this upcoming weekend will also allow interested fans to play Rainbow Six Siege for free.