When it comes to unexpected fighting game guest character reveals, one could argue that the unveiling made by Tekken series producer Katsuhiro Harada during last weekend's Evo 2018 fighting game tournament took the cake and then some.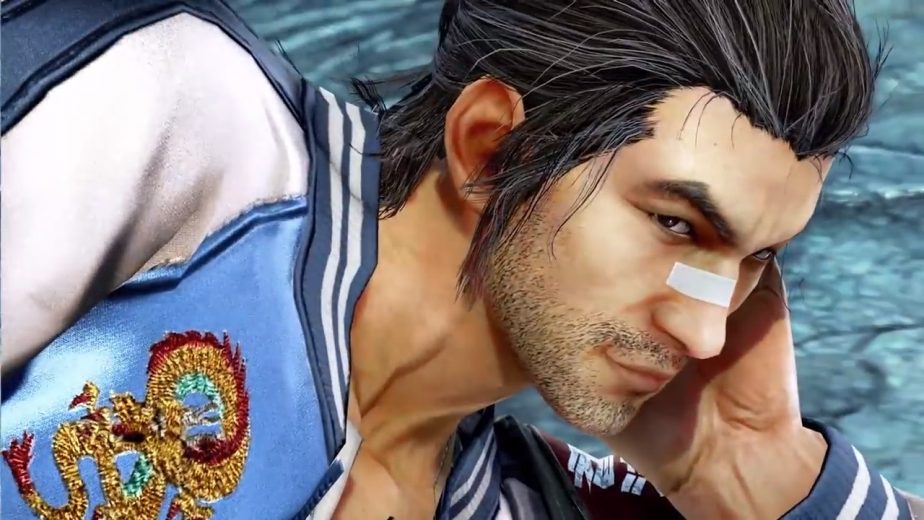 During the final day of the Evo 2018 competition, Harada announced via Twitter that Tekken 7 will be getting a second season pass which will grant access to six upcoming DLC fighters:
WHO ARE YOU?

———-

TEKKEN 7 – Season Pass 2 Reveal featuring Negan from AMCs The Walking De… https://t.co/DxxtcMqyO5 @YouTubeさんから

— Katsuhiro Harada (@Harada_TEKKEN) August 6, 2018
The trailer that accompanied Harada's announcement then went one step further, revealing that two of the upcoming fighters will be series mainstays Anna Williams and Lei Wulong. As is to be expected, Lei Wulong comes equipped with his signature kung fu fighting antics while Anna is seen dishing out the hurt to her sister Nina (who was included in the core Tekken 7 roster) with martial arts moves, throwing knives, and, of all things, a rocket launcher.
One final tease was slipped in towards the end of the trailer, confirming that the second season pass will include a very interesting new guest fighter: The Walking Dead's dastardly bat-wielding antagonist Negan. Sadly, Negan didn't get a gameplay showcase, but the dialogue heard in the trailer makes it clear that Tekken 7's interpretation of the character will be the same version portrayed by Jeffrey Dean Morgan in AMC's The Walking Dead television show.
Funnily enough, Harada actually rejected the idea of Negan as a potential Tekken 7 combatant during an April, 2017 Twitter discussion in which he solicited ideas for potential new guest fighters. According to Harada's April, 2017 tweet, Negan would be "too weak as a fighter" even when wielding his signature "Lucille" barbed wire bat, though now it would appear Harada has had a change of heart.
with "Lucille"? Haha nice idea.
He is a historic villain, but he is too weak as a fighter. IMO

RT@miranbikhan Negan from The Walking Dead

— Katsuhiro Harada (@Harada_TEKKEN) April 17, 2017
Pricing and a release date for the Tekken 7 season 2 pass hasn't yet been revealed, but publisher Bandai Namco promises that such details will be revealed "soon." In other recent fighting game news, Dragon Ball Xenoverse has sold over 10 million units worldwide (https://www.vgr.com/dragon-ball-xenoverse-series-has-sold-over-10-million-units-worldwide/), and the iconic contortionist fighter Voldo will be making his return in SoulCalibur VI (https://www.vgr.com/soulcalibur-vi-unveils-voldo-as-next-playable-character/).