Elder Scrolls Blades was certainly a surprise reveal at Bethesda's E3 presentation; the mobile Elder Scrolls title includes an array of impressive features, including VR support. As announced at E3, the game will release later this year, although Bethesda have yet to announce a release date. However, speaking at Gamelab, director Todd Howard stated that he would have liked to have mirrored the release of Fallout Shelter with the game.
The Elder Scrolls Blades Release
Fallout Shelter caught many fans by surprise when it first released in 2015. Unveiled at E3, the mobile game was also revealed to be available immediately, playing a major role in marketing for Fallout 4. The game was downloaded more than twelve million times in a single day following that shock announcement. Bethesda did repeat the timing somewhat by bringing Fallout Shelter to other devices at E3. However, Elder Scrolls Blades was announced with a release planned for 'later' in 2018.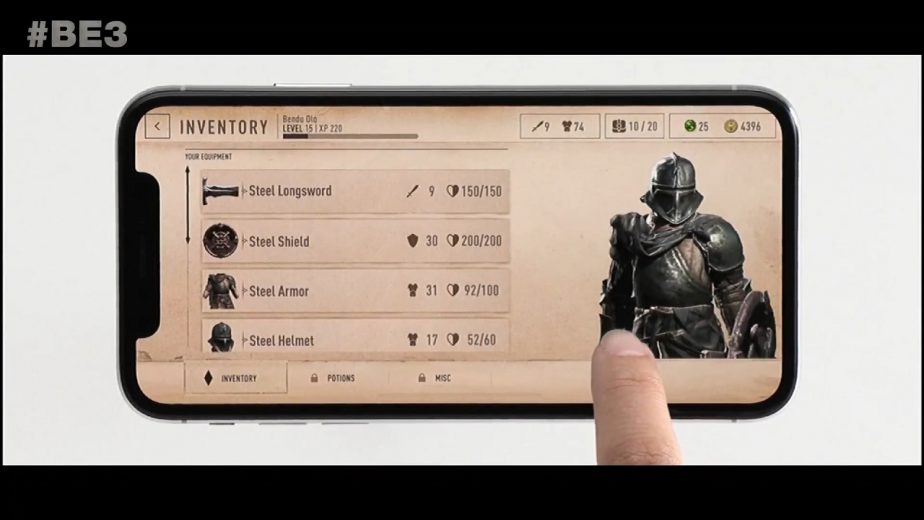 Speaking with Geoff Keighley at the annual Gamelab conference, Todd Howard mentioned the mobile title and how he would have liked to have released it. When Geoff Keighley asked whether Howard considered capitalizing on the Fallout Shelter "moment", he responded; "That's my perfect scenario. It doesn't always line up. If Blades was ready for E3, we'd have released it, but we knew it needed more to be what it's going to be. That's my perfect scenario. Actually, my perfect scenario is to announce it one day, here's a trailer, and the game is out the next day. At least give people 24 hours to share and get excited. That would be perfect."
The success of Fallout Shelter certainly seems ample evidence that scenarios like that can work extremely well. However, Howard does make a good point; E3 only happens once a year at a very particular time. If a game isn't going to be ready, then there isn't a good reason to rush it. The fans will no doubt appreciate Bethesda taking the time they need to make sure that Elder Scrolls Blades is as polished as possible for when it does eventually release.