Around the same time as the recent launch of Rainbow Six Siege's Operation Para Bellum update, those playing the game's PC version started noticing a severe uptick in the amount of players who were flagrantly cheating, especially in the game's Ranked playlist. Now, Ubisoft has announced the implementation of new measures that will help to both get rid of the current cheaters and curtail any future cheaters who might be planning a visit to Siege's PC servers.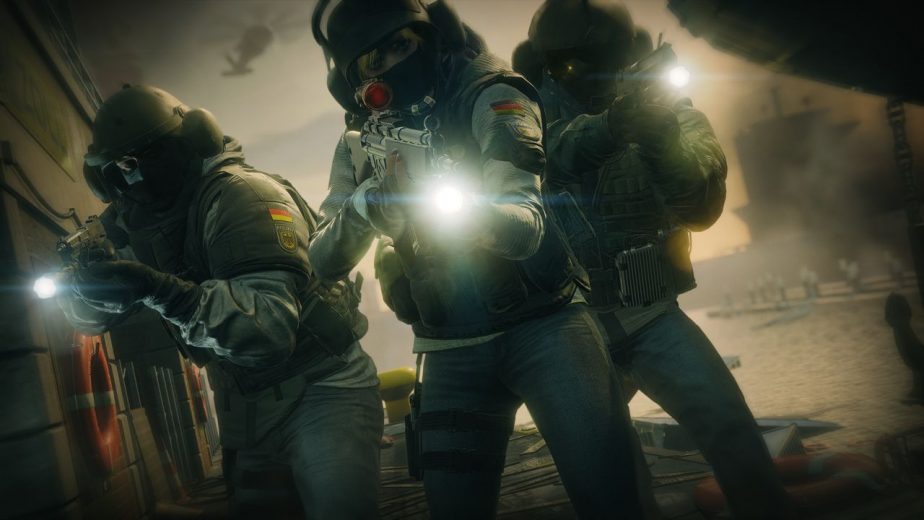 Ubisoft outlined its new anti-cheat initiative in a recent post on the Rainbow Six Siege website. A hotfix has already been deployed to address one of the more rampant hacks that cheaters were exploiting, and more long-term steps include requiring two-factor authentication in order to participate in the Ranked playlist. Details on the two-factor authentication plan are still being ironed out, but Ubisoft promises that more information will be made available as soon as those details are finalized.
Starting on July 16, Ubisoft will also be kicking off a series of ban waves in which it will ban large groups of players who have been boosted by other players using cheat tools (a bannable offense as per Siege's code of conduct). The first ban wave is expected to do away with roughly 600 accounts globally.
Yet another solution that Ubisoft is considering has to do with restrictions that affect a player's Match Making Rank (or MMR). The details are a bit technical so we'll let Ubisoft explain them directly:
"We are also exploring the viability and feasibility of several features around restrictions of players' Match Making Rank (MMR). The main one being negating MMR gains and losses from matches where a banned cheater was present. Another option is putting a restriction on skill gap in parties when queuing into Ranked, meaning high ranked players will not be able to queue with low rank players. Reactive measures we are looking into is improved reporting options in-game, and taking legal actions."
In other Rainbow Six Siege news, there's still time to grab the game's recently implemented summer-themed Sunsplash cosmetic items if you haven't already.