If you were hoping to play on Rainbow Six: Siege's classic Consulate map this weekend, then unfortunately, you're out of luck. As of yesterday afternoon, Ubisoft has made the decision to completely disable the iconic map. As such, it won't be available to play in any of the game's playlists, nor will it appear in rotation, at least for the next few days. This is due to reports of problematic lighting glitches occurring on the map.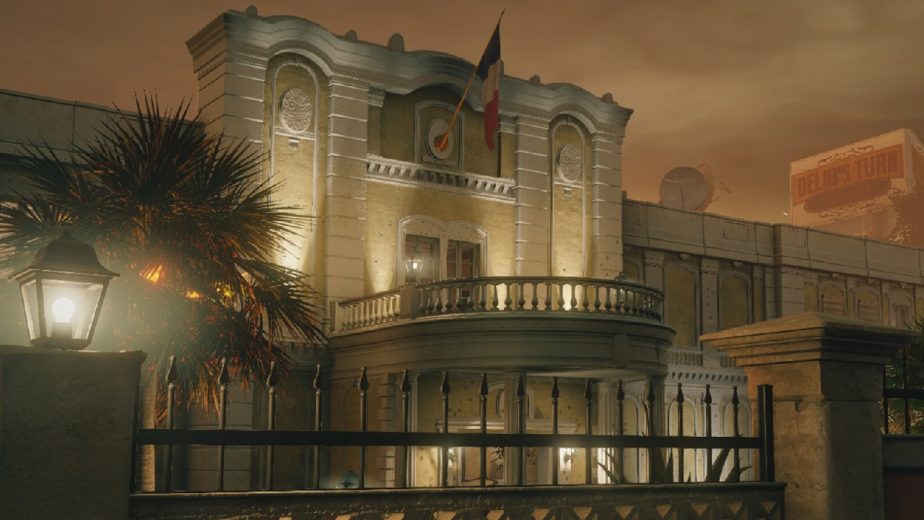 Ubisoft announced yesterday that their Rainbow Six: Siege Consulate map would be temporarily deactivated. This isn't a platform-specific problem either; the map has been deactivated on all platforms, including PC and both major consoles. According to the studio, who released statements on Twitter and Reddit; "A Consulate map update introduced an unintended lighting issue in 1.1. We are working towards releasing a PC hotfix early next week + a Console fix later. Until then, we have deactivated Consulate for all platforms."
Problems with the Rainbow Six: Siege Consulate Map
As such, Siege fans may not be able to revisit Consulate until sometime next week at the earliest, depending on their platform. Fortunately, Siege has no shortage of other maps for players to choose from. In fact, given the situation, most players should be happy to see Ubisoft taking decisive action to fix a serious issue rather than letting it persist. The glitch in question apparently causes the map to appear much darker than it should be; certainly something which could prove a major disruption to competitive multiplayer gameplay.
The glitches were seemingly introduced accidentally by the game's most recent patch. The patch in question didn't make any meta or balancing changes, but did feature a variety of bug-fixes and other backend improvements. Unfortunately, accidental bugs such as this aren't exactly uncommon after patch releases in major games; after all, there is pressure on developers to get patches out quickly, and new bugs can end up going unnoticed until after release. Fortunately, it seems that this glitch won't take too long to fix. Players won't have to wait until the next full patch either, which could be weeks (or more) away from releasing.
The map isn't completely inaccessible in Rainbow Six: Siege, however. The map is still available in the Custom and Elimination (Lone Wolf Hunt) modes, just none of the others. (It is also no longer in any of the map rotations or playlists.) Between Rainbox Six Siege boosting, map glitches like this, and hacking, Ubisoft certainly has plenty on their plate to deal with. However, it's good to see that the studio is taking immediate action on an issue; even though it means some of the game's content being inaccessible for a period of time.