After a series of cryptic tweets, Undertale creator, Toby Fox, revealed and released a new free game today.
"WELCOME. HAVE YOU BEEN LOOKING FOR ME? HOW WONDERFUL," the tweets began yesterday morning. The mysterious messages came to a climax this morning with a pair of tweets. The first read, "NOW! SHOW YOURSELF! DELTA RUNE!" Then, the second tweet provided three links to deltarune.com where the game is available for download for PC and Mac.
Downloading Undertale Spin-off Deltarune
But, before download, the website offers a series of warnings.
"PLEASE READ THESE FINAL WARNINGS. THEN, TAKE IT IN YOUR HANDS," the site reads.
"*THERE MAY BE MOVING OR FLASHING IMAGERY. *YOU MAY HAVE TO OVERRIDE SECURITY PROTOCOLS TO USE THE PROGRAM. *FOR PUBLIC SAFETY, YOU ARE ADVISED TO REFRAIN FROM DISCUSSION OF THE PROGRAM FOR 24 HOURS. *YOU ACCEPT EVERYTHING THAT WILL HAPPEN FROM NOW ON."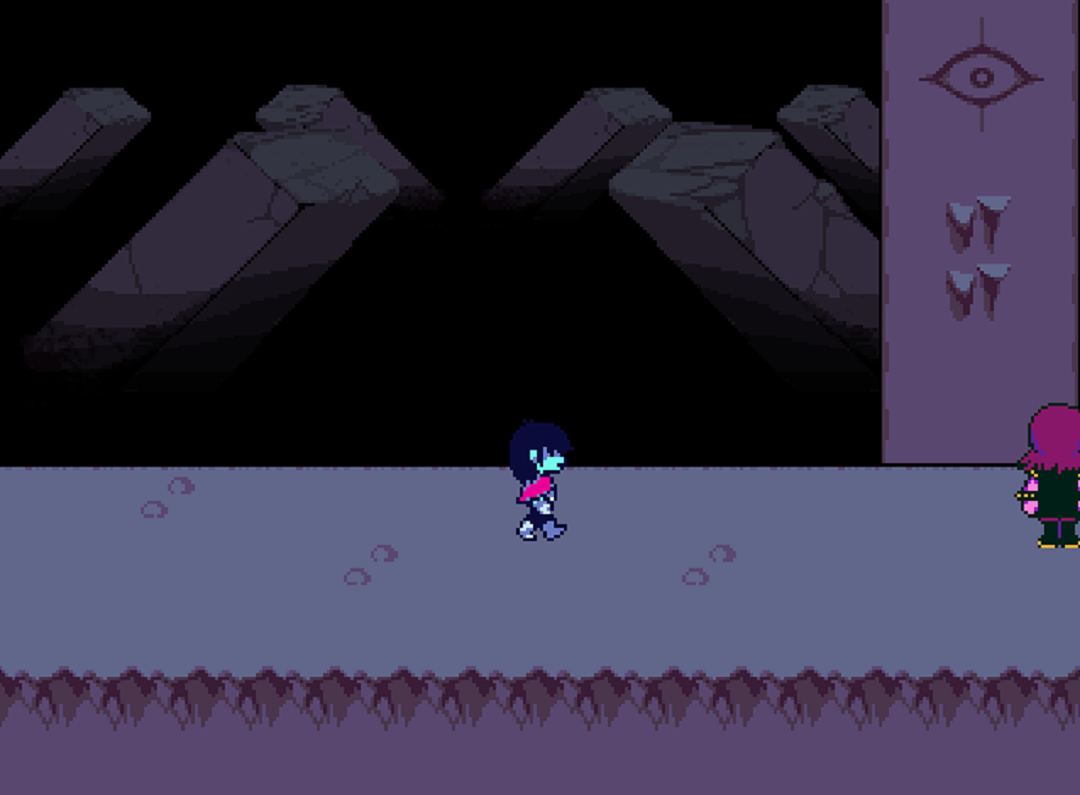 What is Deltarune?
First of all, the game begins mysteriously, but appears to be a sequel or spin-off to 2015 indie hit Undertale. The Delta Rune symbol appears throughout the original game, and Deltarune is an anagram for Undertale. Eventually, after a cryptic opening, combat begins.
Like Undertale, Deltarune uses a turn-based combat system with an emphasis on timed button presses. Even more noteworthy, like Undertale, Deltarune allows for pacifist playthroughs.
At the moment, not much else is known about Deltarune. It appears that the game will be episodic, or that development will continue on the project in some capacity. Fox's last tweet before the reveal of the title read, "I LOOK FORWARD TO CREATING A NEW FUTURE WITH YOU." Additionally, one of the tweets reads, in part, "USING YOUR RESPONSES, WE WILL APPROACH ITS REALIZATION."
VGR will be keeping an eye out to deliver news on what exactly the realization of that new future looks like.