The Walmart Black Friday 2018 deals are coming early with the retailer offering a number of popular sports video games on sale. Among those that gamers are able to pick up include popular titles from EA Sports such as Madden NFL 19, FIFA 19, and NBA Live 19. Here are the latest details on this newly-announced sale, as well as where and when else to get some great deals on various sports games.
Walmart Black Friday 2018 deals for EA Sports' games
With two weeks until Thanksgiving, sports games are on sale somewhat early at Walmart. The popular EA Sports football game, Madden NFL 19, is marked down in price for both the PlayStation 4 and Xbox One. For Microsoft Xbox One gamers, the game is marked down to $50.88 from a regular price of $59.99. The PS4 version of Madden NFL 19 is now $48.95 on Walmart's website instead of the regular $59.99 price tag.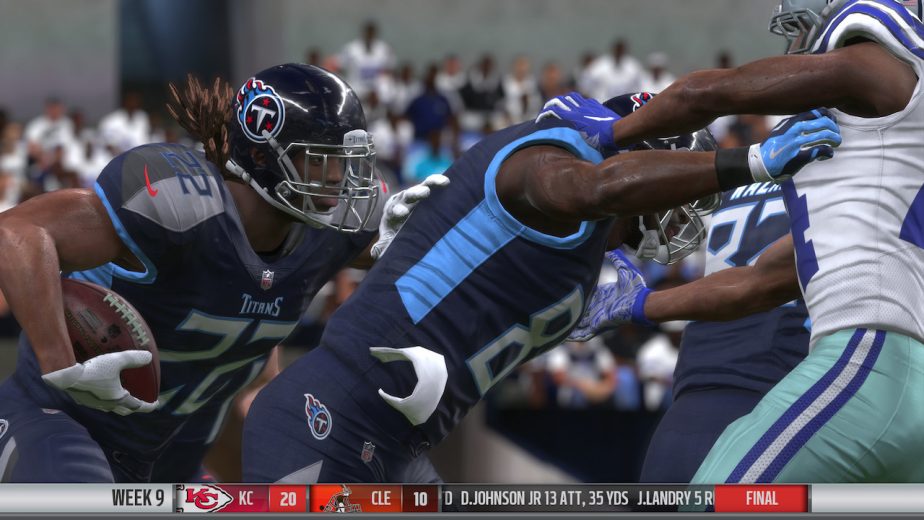 NBA Live 19 is one of the few titles that has some serious competition in terms of sports games. It's a direct competitor to NBA 2K19. However, some gamers may prefer EA's version over 2K's. Walmart has NBA Live 19 on sale for $39.82 for both the Xbox One and PlayStation 4. The game was also originally $59.99 just like Madden.
Three other titles are listed as part of the Walmart Black Friday 2018 deals. They are FIFA 19, NHL 19, and UFC 3. NHL 19 and FIFA 19 are available at $39.99 each for the PS4. UFC 3 is available for $39.82 for the PS4 or $38.8 for the Xbox One. All of the latest video games on sale can be seen here at Walmart.com website.
Early Walmart Black Friday 2018 deals competition
While the deals mentioned above are great for those sports games enthusiasts who can't wait, being patient can pay off. Many of the leaked Black Friday ads that have arrived include these titles going on sale.
For example, Best Buy's ad flyer leaked on Thursday (Nov. 8) and features Madden 19, FIFA 19, and NBA 2K19 as doorbuster deals for $29.99 each. Walmart's Black Friday sales flyer features lower prices on select video games. These include NBA 2K 19, FIFA 19, and NHL 19 for $35 each and NBA Live 19 for $25.
There's also the added convenience of shopping online. Many shoppers will wait until Thanksgiving week to start their holiday shopping. This may bode well for Amazon, as well as Walmart, Target, Best Buy, and other retailers. Behind ahead of the game with research and staying patient will allow you to pick up that popular game for yourself or someone else as a gift.
Stay updated with the latest Madden 19 and other video game news on VGR as the holiday season goes forth.