Wargaming is planning an event that will reward you with one of the twelve in total Eagle 7 tanks they are going to give away. The event is a competition, and it will take place in your favorite game, World of Tanks. You can easily participate in it and have a chance to be one of the winners who will get this astounding vehicle. Of course, the competition requires you to have trustworthy teammates, so you'd better grab yours and get ready to play.
The Eagle 7 is an American tank that looks very powerful. It has good armor and excellent weaponry. If you want to add this beauty to your collection, all you have to do is participate in this competition. It starts on August 27, and it ends on September 2. The winning teams will get one vehicle per player. Twelve Eagle 7s in total will be distributed on September 2.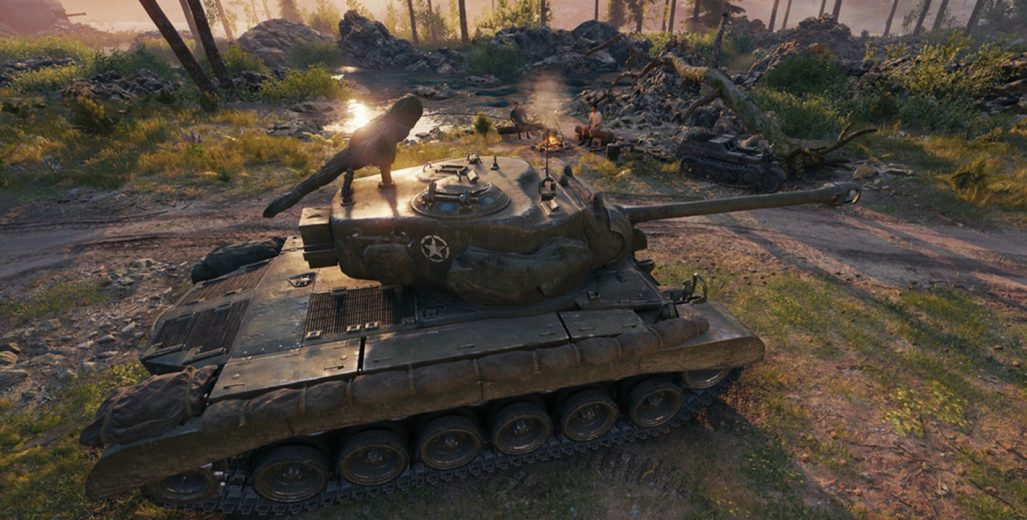 Since the competition is between teams, you had better get your trusted friends and participate together. The competition consists of three independent tournaments:
2 vs 2: Tier VI
3 vs 3: Tier VIII
5 vs 5: Tier VI
If you decide to compete, you should know that all teams will be divided into groups of five. The first stage of the tournament is a round-robin one where each team will compete against the other four teams. After that, all teams will get ranked, and the top three ones will proceed to the single elimination playoffs.
If you are interested in taking part in this competition to win an Eagle 7 tank, you can register here. You will also find all the information you need at that link, including the dates, the times and the rules of the competition. Some of the registrations have already closed but you can still find a place in the tournament. Good luck and have fun!