Wargaming announced the new Collector's Gem of the week, and this time it is a Soviet vehicle you are definitely going to love. The T-34-85 Rudy tank will be discounted for another 32 hours in case you are interested in adding it to your collection. Its features make it worthy of purchase, and the offer is definitely one you do not want to skip.
As Wargaming stated, the T-34-85 Rudy is mostly known because it stars on a TV Show. Yes, you read that right. This beauty is a star since it is the main protagonist of a Polish TV Show called 'Czterej pancerni i pies' a.k.a. 'Four tank-men and a dog.' The series consists of only 21 episodes, and it was first released in 1966. It is set in 1944, of course, during World War II. Its storyline centers on the adventures of a tank crew and their T-34-80 tank in the 1st Polish Army.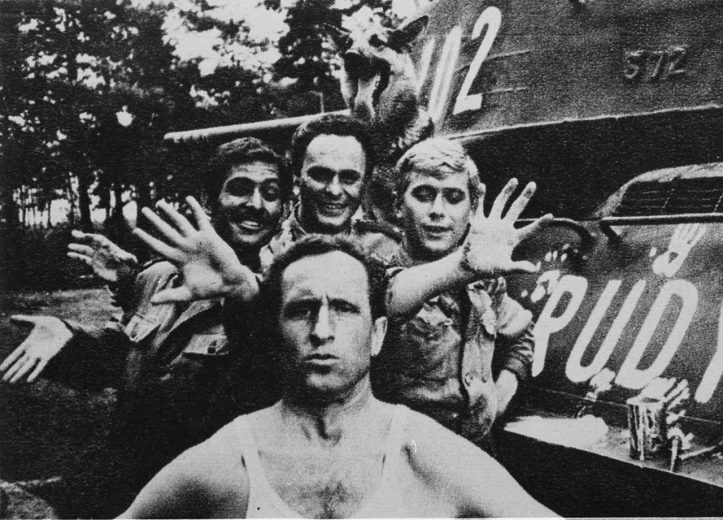 If you are going to buy this astonishing piece of machinery, you should definitely watch the series. The T-34-85 Rudy is a very versatile tank. It moves quickly and aims equally fast. It can pack a lot of ammo and rely on its trained crew. This vehicle performs better if you want to train your Soviet medium tank crews.
The T-34-85 Rudy is currently offered discounted at Wargaming's Store. Its Standard Bundle comes with a Garage Slot and a 100% trained crew with the perk "Brothers in Arms." The Best Buy Bundle is offered 15% off from its original price. It contains 3,500 gold, four items and 30 days of Premium.
The Collector's Gem of the Week will remain discounted for a limited amount of time. You have to decide on whether you want to purchase it or not in only 32 hours. Make the right choice and good luck on the battlefield!