If you missed your chance to vote for your favorite vehicle in this month's Summer Dream poll, now it is too late. Wargaming announced the winner of this Summer Dream vote, and it is the E 25 tank, an incredible vehicle with amazing features we had talked about before was crowned your favorite tank among three other equally astounding vehicles. It is currently discounted in case you are among the ones who voted for it and want to add it to your collection.
We have talked before about the unusual characteristics of this rare vehicle, but we will review them one last time to honor its Summer Dream title. The E 25 was recently offered discounted in a surprisingly low-priced bundle for only 68 hours. Unfortunately, it has been discounted only another two times in the past before that, in 2014 and 2017. This might be your last chance to purchase it, because it might be a while until they make such a good offer for it in the future.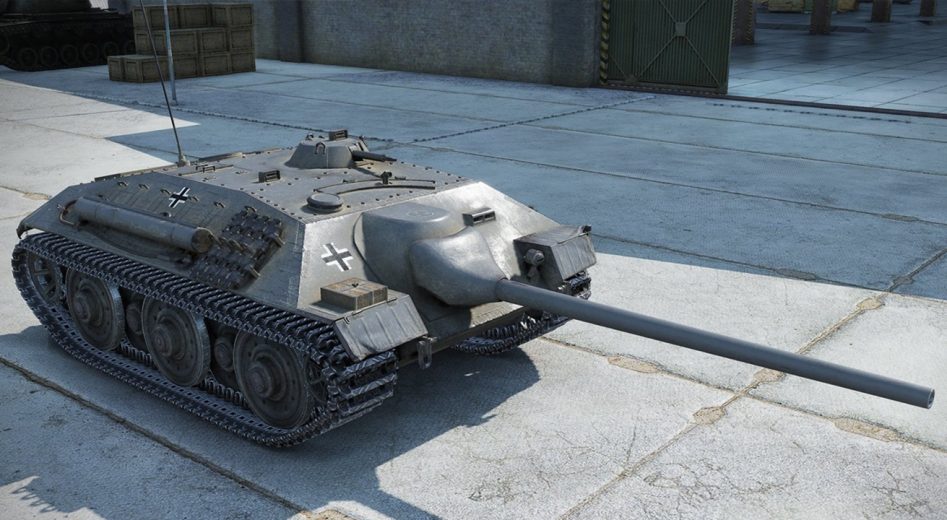 As for its characteristics, this vehicle is mostly known for being one of the sneakiest tanks in World of Tanks. It is a German Tier VII vehicle, and it is considered quite controversial. It moves quick and deals massive damage while sneaking up on its enemies. Because it has quite weak features, its best chance is to take advantage of its unique speed.
The E 25 bundle is currently discounted at Wargaming's Store. You can purchase its Standard Bundle that comes with 6,000 gold, two bonus items and 15 missions that grant you with x5 XP for each victory. Or, you can go for its Best Buy Bundle that is currently 28% off its original price. It contains 12,000 gold, 30 days of Premium Account and 12 bonus items. Make the right choice and enjoy E 25 on the battlefield.