With less than a week to go before the launch of World of Warcraft's Battle for Azeroth expansion, tensions between the Horde and the Alliance are once again heating up, in some cases quite literally. For fans who enjoy learning more about the extensive lore that shapes Warcraft's world of Azeroth, Blizzard has now released two free digital novellas that provide distinct viewpoints from both sides of the conflict.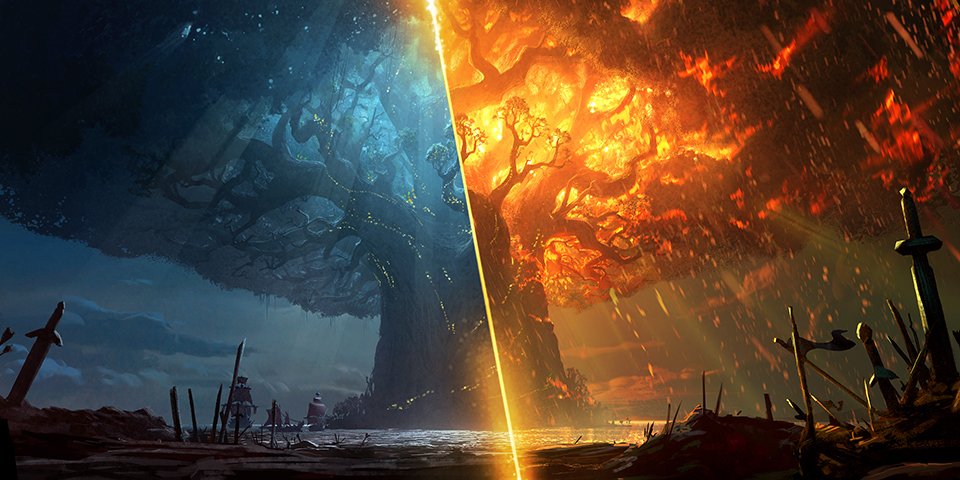 The novellas in question are 'Elegy' by award-winning fantasy author Christie Golden, and 'A Good War' by acclaimed author Robert Brooks. Both stories focus on the moment that has so far defined Battle for Azeroth's new narrative: the burning of the Night Elven stronghold Teldrassil by current Horde Warchief Sylvanas Windrunner. Elegy provides a more Alliance-heavy perspective while A Good War is for those who will always have the Horde in their hearts first and foremost. No matter where your particular faction loyalties lie, however, both novellas are certainly worth reading if you fancy yourself a Warcraft lore connesuire.
Both novellas are available as free digital downloads via the official World of Warcraft website, but if you'd rather have them in physical hardcover book form, you can acquire just such a book by purchasing the Battle for Azeroth Collector's Edition. Along with the hardcover novella book (complete with exclusive artwork for both stories), the Battle for Azeroth Collector's Edition also includes other perks such as a hefty double-sided Mark of Allegiance, a digital soundtrack, and special digital items for several different Blizzard games.
Meanwhile, there's also still time to take part in the Battle for Azeroth pre-launch event and watch the upcoming expansion's story unfold in real-time.