Just prior to the Xbox conference at E3 2019, Microsoft revealed the Xbox Game Pass pricing and games. This may have been unintentional, as the page where the info appeared went live at an unusual time. Regardless, the information is official, with further updates on Game Pass Ultimate announced during the conference.
Here are the Xbox Game Pass Pricing and Games
So what will the service cost? Here is the page where Microsoft has the information up for PC. Right now, the full price for a month of the subscription is $4.99. But there is currently an amazing discount of 80% off. That means that you can pay just $1 for a month. No year-long subscription option exists as of this time. As for the Xbox Game Pass pricing for Xbox One, that is set higher at $10 per month.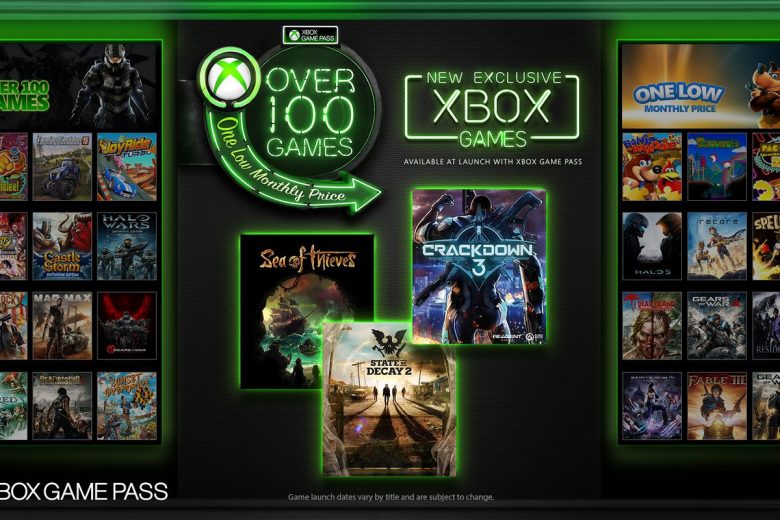 You can read more about the new Xbox Game Pass for PC. Note that the PC service and the Xbox One service are not identical. Each is tailored to its own platform. That way the best experience is available no matter what device you are gaming on.
Here are the games which are confirmed so far for Xbox Game Pass for PC:
Ark: Survival Evolved
Forza Horizon 4
Gears 5 — coming soon
Halo Master Chief Collection — coming soon
Hellblade: Senua's Sacrifice
Hello Neighbor
Ori and the Will of the Wisps — coming soon
Sea of Thieves: Anniversary Edition
State of Decay 2
We Happy Few
You can also view the full collection of games available through Xbox Game Pass here on the Microsoft website. There are 103 results currently on that page. Some of the games include:
Gears of War 4
State of Decay 2
ReCore
ASTRONEER
Rise of the Tomb Raider
Crackdown 3
Rise of Nations: Extended Edition
Ori and the Blind Forest: Definitive
Halo Wars 2: Standard Edition
Sunset Overdrive
Wolfenstein II: Standard Edition
Halo: Spartan Strike
Imperator: Rome
Disneyland Adventures
Moonlighter
Football Manager 2019
Broforce
MARVEL VS. CAPCOM: INFINITE
Surviving Mars
Rush: A DisneyPixar Adventure
Again, there are far more titles on the list than just these. So you will want to stop by the page and look over everything yourself. And remember, this is the time to jump on a membership so that you can save some money.
Finally, we are always updating our Xbox news feed with fresh news. We can expect a lot of it over the next week as E3 continues. So check back regularly. You do not want to miss any exciting updates on Microsoft, Xbox, or Xbox One or PC games!