We already knew that microtransactions are a must-have in all new multiplayer releases. Whether we like it or not, this is what keeps the industry going strong now. What surprises us though, is the extend some of those microtransactions reach. For instance, you can get a new Call of Duty: Black Ops 4 dot for a small price in the Black Market. But why not just leave the target point free for everyone?
Let's take a look at what this Call of Duty: Black Ops 4 Dot is before we judge. It is the Open Dot and is a custom reticle for the Reflexgun sight.It's Black Market price is $1 or 100 COD points. However, right now you can find it at a discount, costing 50 COD points or $0.50.
No matter the price, it always feels weird seeing that kind of stuff becoming microtransaction objects. With games like Overwatch offering custom targets for free, it's dissatisfying seeing custom Call of Duty: Black Ops 4 dots becoming purchasable. Especially, if those dots are only usable on one sole gun.
Take a look at a screenshot of the Open Dot, as it was reported by MP1ST. We wouldn't have saw this coming otherwise: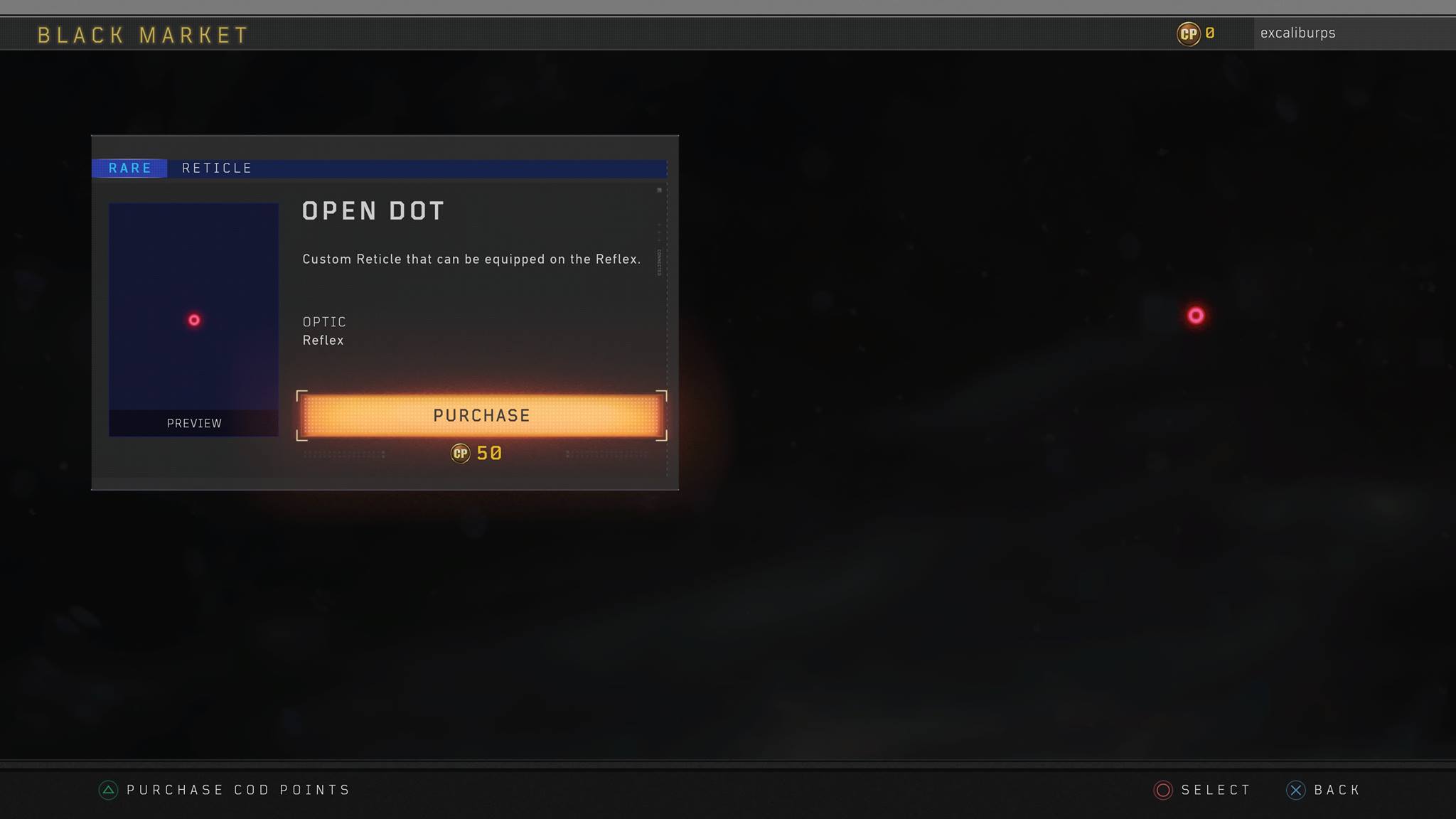 This makes us wonder, what else will become purchasable in the future? Will we see another Call of Duty: Black Ops 4 dot becoming a microtransaction item in the future. And if so, who is buying them? And if they do, what is wrong with the classic dot?
We have so many questions about microtransactions and their role in the video game industry. Let's hope that Activision and Treyarch won't make Call of Duty: Black Ops 4 a game full of needless microtransactions and will keep this one object as an experiment to see the intends of players. That much we can understand. If more start popping up though, we won't know what the impact will be to the game.