After weeks of waiting to find out what Call to Exist is, Bandai Namco has officially announced Tokyo Ghoul:re Call to Exist. The online anime-inspired game will be releasing in Japan in Winter 2018, the last quarter of this year. It has yet to be announced for the West, though, we suspect that it will soon follow given the popularity of the Tokyo Ghoul series here.
Tokyo Ghoul:re Call to Exist is an adaptation of the sequel manga and anime series :re that follows amnesiac half-ghoul, half-human investigator, Haise Sasaki, as him and his Quinx squad – seen above – hunt down rogue ghouls in Tokyo. This marks the first major console video game to be announced for the franchise.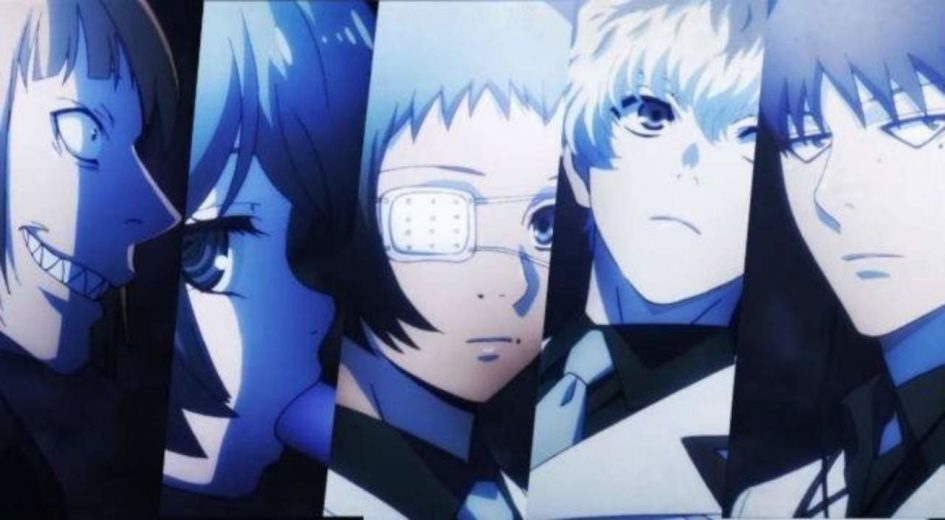 Unfortunately, we don't have many details on Tokyo Ghoul:re Call to Exist from its initial announcement via V-Jump. According to the announcement, it will be a "survival action game" with some online elements and flashy action on PS4. We aren't sure if PS4 will be the exclusive platform for the game, but only time will tell.
The online elements certainly seem interesting considering the description doesn't really sound like a fighting game, much like most of Bandai Namco's anime game offerings for this year. However, Tokyo Ghoul:re Call to Exist could be similar in style to the Sword Art Online video game adaptations, with more focus on exploration and RPG elements.
We previously reported on Call to Exist last month when Bandai Namco trademarked it. We now know that the game is, surprisingly, Tokyo Ghoul:re Call to Exist. The first season – third if you count all of them – of :re is airing right now in the West and Japan, with its season finale dropping tomorrow. If you're interested in checking the anime out, we recommend checking out my personal review of the first episode for IGN.