Tomorrow, Battlefield fans will finally get what they've been waiting for throughout the last year; the official reveal of the next Battlefield game. DICE will be debuting the first reveal trailer of the 2021 title online tomorrow (the 9th of June).
Battlefield Livestream: Countdown to Reveal Trailer
A countdown to the release of the Battlefield reveal trailer is currently live on YouTube (embedded above). As with all the teasers released by DICE so far, the YouTube page is highly cryptic and lacking for any details. The title of the upcoming game has yet to be announced, so the only clue fans have to go off is the distorted background image. As with a similar image released to announce this reveal trailer, the colour palette and apparent computer-like distortion, may indicate a more modern setting. However, fans won't know for sure until the trailer goes live tomorrow.
Ever since active development ceased on Battlefield V during the summer of 2020, DICE has been almost completely silent regarding the continuation of the franchise. Even now, with the game still due to release sometime later this year, nothing concrete has been confirmed by the studio. The title, setting, and other such details are all still unknown. (Though tomorrow, no doubt, that all will change.)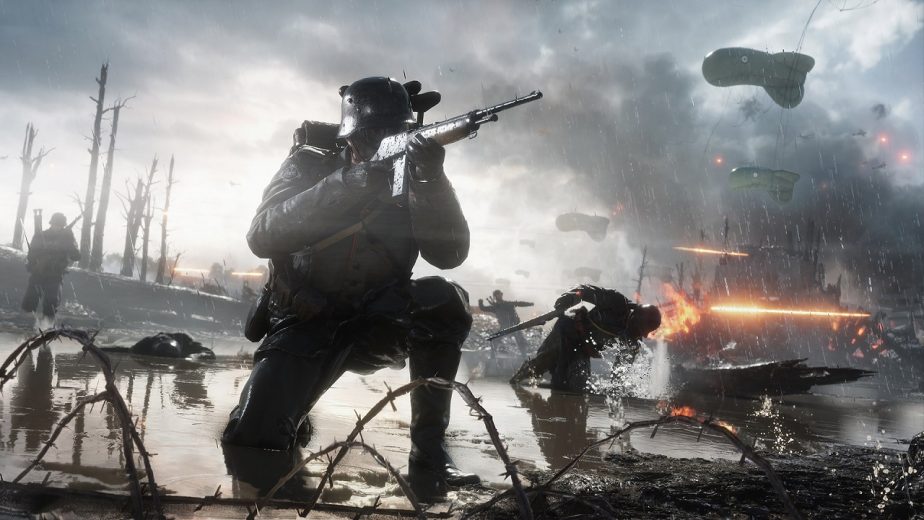 There are currently two different Battlefield titles in development. The game which DICE is announcing tomorrow is the next major instalment of the Battlefield franchise, following Battlefield V. DICE is being supported by no less than three separate studios in the project's development. The other title is an upcoming Battlefield mobile game; a game which is currently in development at Industrial Toys, who are working closely with DICE. According to DICE, this project has been in the prototyping stages for "years" and will be a completely standalone game. However, fans shouldn't expected this Battlefield mobile title to release until sometime in 2022.