Battlefield 2042 will be the next major instalment of the Battlefield franchise when it launches in October. Today's announcement focused heavily on promoting the core gameplay experience; enormous multiplayer battles. However, the game actually features three central game modes, two of which are mostly under wraps.
The Three Core Battlefield 2042 Game Modes
According to DICE, Battlefield 2042 will offer three primary game modes. The first of these is what players will be expecting; the traditional Battlefield experience of massive multiplayer battles spread across vast, destructible maps. Thus far, DICE has confirmed that both Breakthrough and Conquest will be available to play in this mode. Moreover, they will feature matches that allow for up to 128 players; double the size of matches in Battlefield V!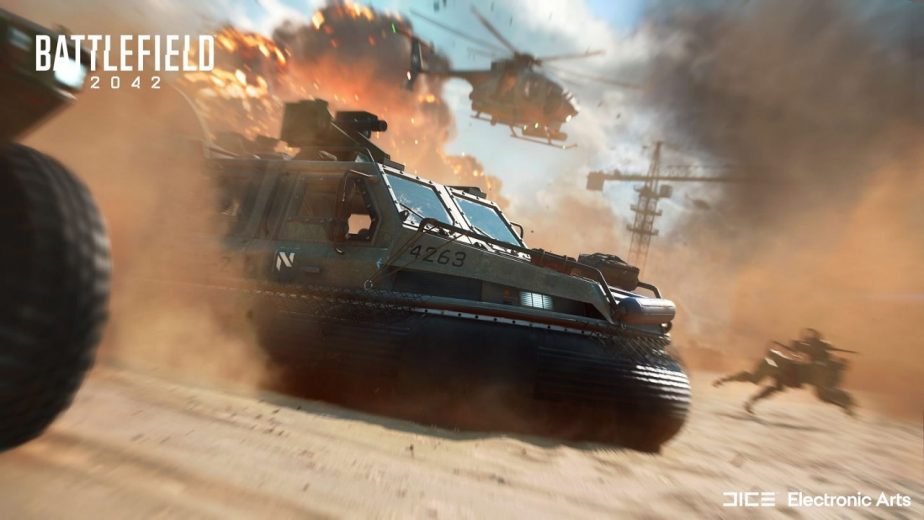 However, while this is the backbone of Battlefield 2042, it's only one of three core gameplay pillars. The second is Hazard Zone. According to DICE, Hazard Zone will be; "an all-new, high-stakes multiplayer experience". However, beyond that, the studio is keeping the details of the mode under wraps. It will apparently be revealed later in the year. It's notable that DICE's description mentions that players will "squad up"; implying that it will be a squad-based game mode.
While almost nothing is known about Hazard Zone, even less is known about the third game mode in Battlefield 2042. Even the title of this mode is still under wraps! "Enter the wide universe of Battlefield in a new experience," writes DICE; "designed as a love letter to our fans, coming to Battlefield 2042. Stay tuned for more details coming at EA Play Live on July 22". As such, fans will have to wait to find out what this mode will be.
While details are currently scarce, two things are worth bearing in mind; battle royale and story. Battlefield V featured both a story campaign as well as Firestorm, a battle royale mode, after all. Thus far, DICE has mentioned neither appearing in Battlefield 2042. As such, it's possible that one or other of the secret modes will be these. Of course, it's also possible that DICE has chosen to forgo one or both. Although previous Battlefield story campaigns have been highly-acclaimed, it's feasible that the studio has chosen to focus solely on its core multiplayer after the troubled launch of Battlefield V.