The long wait for Battlefield fans is finally over. Earlier today, DICE officially announced the next instalment in the Battlefield franchise; Battlefield 2042. Coming this October, the series is moving from World War II to a crisis-wracked near-future setting.
Battlefield 2042 Officially Revealed
Battlefield 2042 will be the first instalment of the Battlefield franchise since the release of Battlefield V in late 2018. After two games set during the First and Second World Wars, respectively, the series is leaving the past and heading 21 years into the future. This new setting is a world devastated by rising sea levels, freak weather, and global fuel shortages. According to the information released by DICE, the world in 2042 has partially recovered from major collapses during the 2030s, but is struggling with the problem of 1.2 billion "No-Pats"; displaced people whose homes have been overtaken by rising seas or other catastrophes.
The US and Russia are the only surviving superpowers in this new setting, with ragtag fleets of No-Pats (Non-Patriated) forming a third distinct faction. The players of Battlefield 2042 will play as No-Pat mercenaries, who are fighting for both the US and Russia, as open war between the two superpowers begins.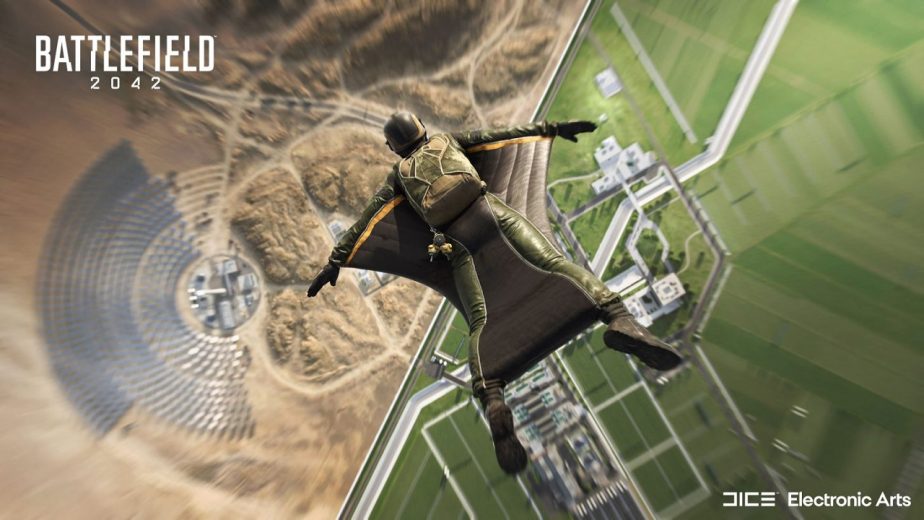 Battlefield 2042: Game Modes & Maps
As with any Battlefield game, the core focus will be its massive battle modes. Conquest and Breakthrough will be returning, for example, and will allow for up to 128 players in each match. Another gameplay mode, called Hazard Zone, will also be available. However, details of what exactly this mode will entail are currently under wraps. There will also be a; "new experience, designed as a love letter to our fans," featuring in the game. Described as the third pillar of gameplay alongside the core modes and Hazard Zone, this as-yet-unnamed experience will be revealed at EA Play Live on the 22nd of July. It's possible that this may be a story mode, as the initial reveal makes no mention of a story campaign.
Initially, Battlefield 2042 will feature seven maps at launch, all featuring both infantry and vehicle combat. Of course, players can expect even more dynamic events and destruction than previous Battlefield games. Indeed, the trailer showcased massive tornados tearing through maps. DICE has also confirmed that Battlefield 2042 will be a live-service game. It will feature seasons, each lasting for around three months, with its own Battle Pass. The game is due to release on the 22nd of October, later this year.