Last month, when Battlefield 2042 was first announced, DICE kept two of its three core game modes under wraps. The first is a mode called Hazard Zone, which will apparently be squad-based multiplayer mode, but nothing is known about the third. Now, a new leak is indicating that it will be something called Battlefield Hub.
New Battlefield 2042 Leak: The Battlefield Hub
When Battlefield 2042 launches, it will include three distinct modes. The first will be the classic Battlefield multiplayer experience, featuring Conquest and Breakthrough. The second will be Hazard Zone, which DICE describes as; "An all-new, high-stakes, squad-based game type that is a modern take on the multiplayer experience".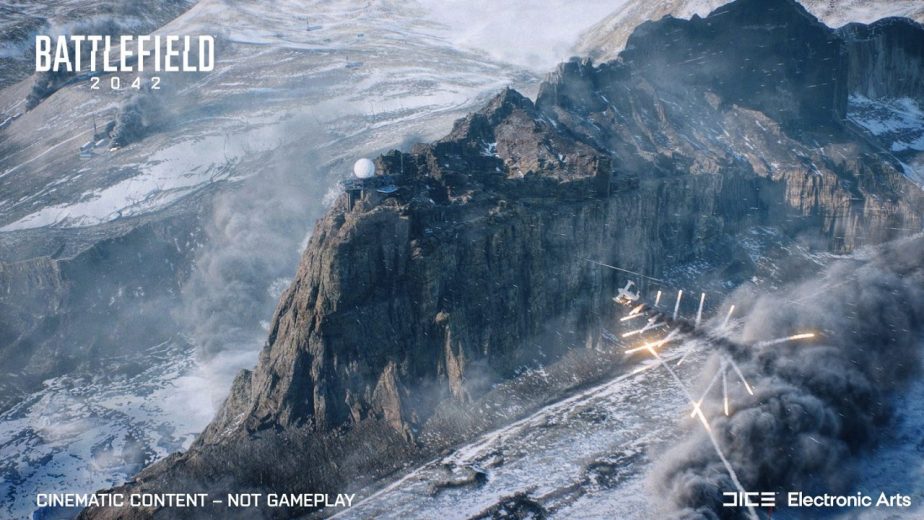 The third is entirely under wraps, but will be revealed at EA Play Live on the 22nd of July. DICE has written that it has been; "Created as a love letter to our core fans, a new way to play Battlefield is coming. Discover unexpected battles and enter the wide universe of Battlefield with this experience."
There is a distinct likelihood that one of the latter two modes is a battle royale mode, following the success of Battlefield V's Firestorm. Hazard Zone could very well prove to be this. However, according to a new leak, fans may now know what the third mode will be.
Well-known leaker Tom Henderson, whose leaks have been proven accurate on a number of occasions, has stated that this mode will be Battlefield Hub. "Battlefield Hub is going to contain remasters of maps from old Battlefield titles," he says; "It's going be on the Battlefield 2042 engine. The movement and stuff like that is going to be exactly the same, but you're essentially playing on a remastered map with different weapons and vehicles from past Battlefield titles."
Henderson goes on to state that; "this isn't necessarily going to be a competitive experience or a balanced experience. Instead, this is going to be the ultimate sandbox experience when players are just going to be able to have fun."
Of course, until details are released at EA Play Live, fans should take this info with a grain of salt. However, Henderson's track record is fairly good, and the mode would make a lot of sense. After all, bringing back many classic maps would be a positive way to rebuild fan support after the difficult launch of Battlefield V.