Alongside the reveal today of the Battlefield 5 Operation Underground map trailer, DICE today announced details for Battlefest 2019; a month-long community celebration featuring weekly events and unique rewards. Battlefest will run from the start of October to the end, spanning the time between the end of Chapter 4 of Tides of War and the start of Chapter 5.
The Weekly Themes and Rewards of Battlefest 2019
"Throughout October, Battlefield V players will be served community events, challenges, and opportunities to earn unique rewards," explains DICE; "This will be the perfect warm-up before Chapter 5 and its frantic Pacific battles arrive". Every week of October during Battlefest 2019 will feature a differently weekly "theme" with its own challenges and rewards. The first week, which begins this week, is "Tunnel Vision," and introduces the Operation Underground map. Players will also be able to complete a weekly challenge to unlock the Madsen MG and Battered Epic weapon skin.
Week 2 will be "In a Hurry," and will see the return of the Rush game mode for the week. It will be available on existing maps, as well as Operation Underground. The weekly challenge reward for week 2 will be the Captain Hadlow skin for the Sturmgeschütz IV tank. "Side by Side" will be the third week of Battlefest 2019 and will focus on the Conquest game mode. Players will be able to unlock the distinctive Trench Carbine weapon in the Week 3 weekly challenge.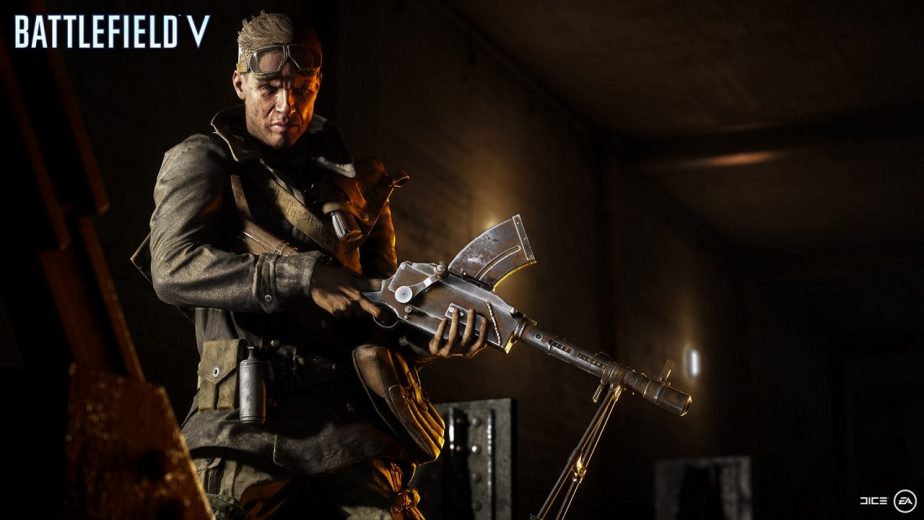 Finally, the Week 4 theme will be "Fight as One," and it will feature the first ever Battlefield 5 community mission; DICE will be challenging the entire Battlefield 5 community to score 100,000,000 kills or assists, and if they can, everybody will unlock the Fliegerfaust; a prototype anti-aicraft launcher which is man-portable and fires rocket salvos! In addition to all the weekly events and rewards, anybody who participates in Battlefest 2019 will get a new Battlefest Emblem.