DICE has announced that the first Battlefield 5 Trial by Fire update will be launching tomorrow on all platforms. The update will be the first for the third chapter of Tides of War, and is set to add a lot of new content. Most significantly, it will be adding the upcoming Firestorm battle royale mode. However, players should note that Firestorm won't actually be playable until the 25th of March.
The First Battlefield 5 Trial by Fire Update is Bringing Firestorm and More
"This update adds Firestorm – battle royale, reimagined for Battlefield," writes Jaqub Ajmal, the Battlefield 5 Producer, in the official patch notes; "In this intense mode, you'll fight, scavenge, and survive as a deadly ring of fire closes in."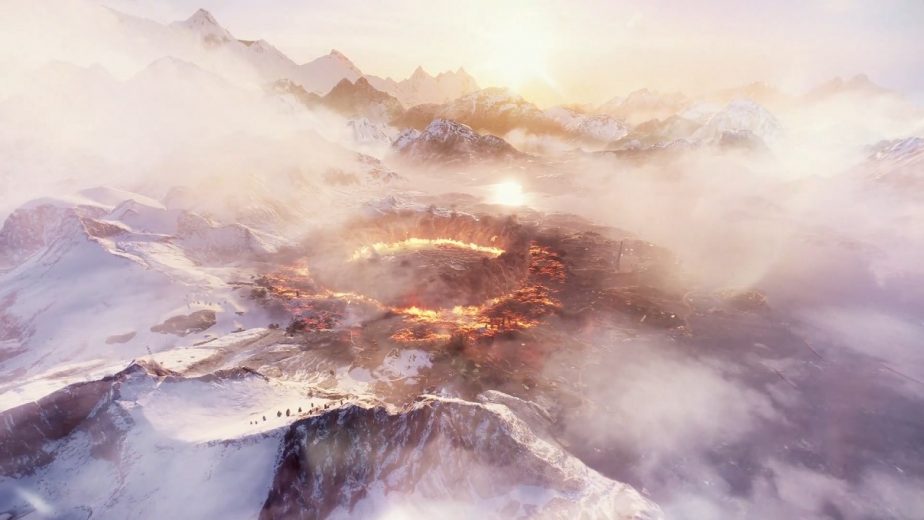 However, while Firestorm won't be playable for another few days, the update does make some significant changes to vehicles, and especially aircraft. "In this update," continues Ajmal; "our focus has also been on improving the aerial combat in Battlefield 5. We hope to make fights among the skies even more interesting and to expand the skill ceiling for pilots who want to push themselves further. There has also been a focus on polishing the vehicle and weapons experience further."
According to DICE, the studio feels that aerial dogfights have become "fairly undynamic". As a result, changes have been made to wings & ailerons, the elevator & rudder, as well as the airplane body and gravity. DICE hopes that these changes will improve players' ability to pilot. A wide variety of vehicle fixes are also included in the update; these range from animation fixes to the removal of bugs to damage tweaks. Players can peruse the full details in the update patch notes. As per usual, there are also a range of tweaks for weapons, and general stability improvements. The Battlefield 5 Trial by Fire chapter is due to officially begin on the 25th of March. It will bring the launch of Firestorm, and no doubt plenty more which has yet to be announced.