Battlefield 5 Firestorm is the upcoming battle royale game mode for DICE's latest instalment of the Battlefield series; a new take on the popular genre with a few unique twists on the established formula. Firestorm has been in development at Criterion since before the release of the game last year, and is due to release as part of Trial by Fire, the upcoming third chapter of Tides of War. Today, DICE released a Battlefield 5 Firestorm trailer and revealed the release date of the mode.
The New Battlefield 5 Firestorm Trailer
The new Battlefield 5 Firestorm trailer gives fans a look at what they can expect from Firestorm. Some details of the upcoming mode have already leaked, so we know that it will feature solo, duo, and squad modes, for example. One of the most unique features of Firestorm in the battle royale market is the inclusion of vehicles, which the trailer shows range from tractors and cars to tanks and even light helicopters.
According to the new trailer, Firestorm is due to release on the 24th of March. This will likely coincide with the start of Trial by Fire, or fall shortly after the start of the chapter. At present, it's unknown exactly what else will be included throughout Trial by Fire. However, fans should expect DICE to reveal that information relatively soon. While each chapter thus far has had one notable headline feature (a new War Story, Combined Arms, and now Firestorm), they have each had several other smaller additions; new Grand Operations, new maps, new game modes, etc.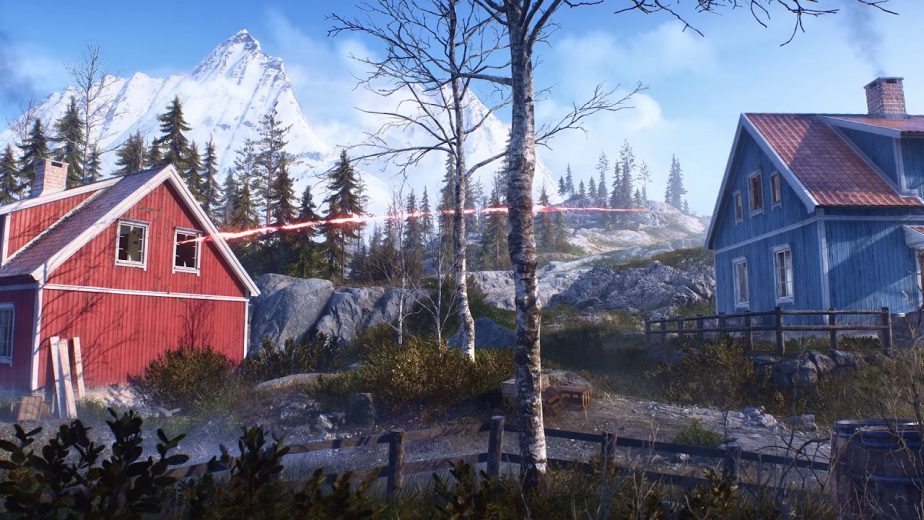 At present, Firestorm looks likely to be the biggest new addition to Battlefield 5 since the game's launch. Fan reactions to the trailer seem thus far to have been much more positive than reactions to the game's original marketing. It's possible that the launch of Firestorm could spur sales of the game among players who were unconvinced by the original launch. However, it's also worth noting that Firestorm is launching relatively soon after the release of Apex Legends; a potential rival which has rapidly come to dominate the battle royale genre, even giving Fortnite serious competition. EA has stated that they don't believe that the two will compete. However, nobody anticipated Apex attaining such a massive level of success. It remains to be seen whether Apex's dominance will overshadow the launch of Firestorm.