EA DICE recently unveiled the latest Battlefield 5 trailer just days prior to Gamescom 2018. Now, Battlefield writer Jeff Landa has published a lengthy breakdown of the Devastation of Rotterdam trailer on the Battlefield website. His analysis covers the newly revealed maps, improved movement, squad play, and a sneak peek at Battle Royale.
New Maps in the Latest Battlefield 5 Trailer
As it turns out, the Devastation of Rotterdam trailer revealed a number of new maps from Battlefield 5; Rotterdam, Devastation, Twisted Steel, and Hamada. Rotterdam is a key example of Battlefield 5's focus; exploring areas of World War II which are rarely covered in media. "The Rotterdam map is influenced by the imperiled city in Holland during May 1940," explains Landa; "where the German invading forces met fierce opposition from the Dutch military. Recreating this seldom explored battlefield from the early days of WW2 required extensive archival research by DICE."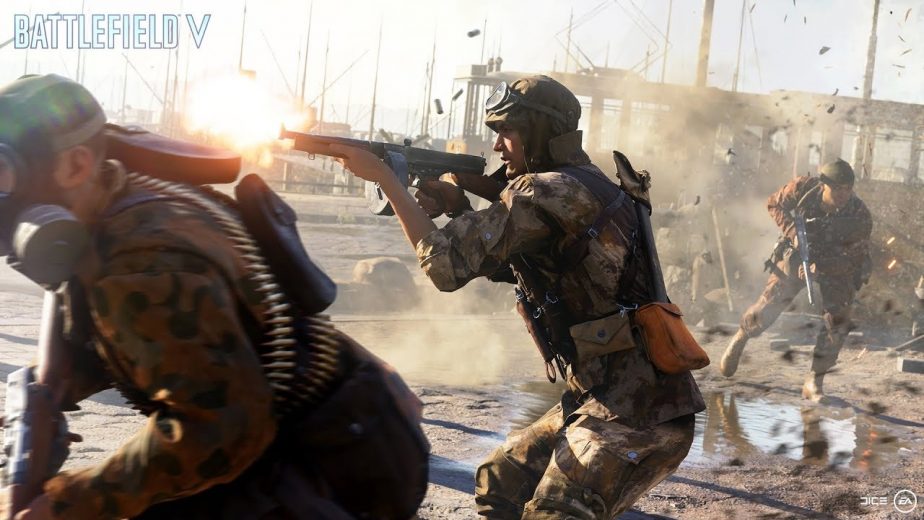 Devastation, the second new map, takes place chronologically after Rotterdam, in the ruined city center. The city was devastated by the German blitz, and Landa highlights the level of destruction; "The ruined streets are built with dynamic destruction. No matter what destroys a building, different parts of it will crack, move, and crumble over time, making destruction more realistic than ever". Both the Rotterdam and Devastation maps will be parts of The Battle of Holland Grand Operation. Twisted Steel takes place in the French countryside and contains a huge bridge. According to Landa, it is; "the biggest structure ever modeled in a Battlefield game". Finally, the Hamada map is one of two set in North Africa; "inspired by a strategic point between Libya and Egypt and the scene of pivotal battles between the Axis and Allies during 1941 and 1942."
New Gameplay Mechanics in the Latest Battlefield 5 Trailer
Landa's breakdown also covers a number of new gameplay mechanics and elements. The first thing is the improved movement system; "The jumping, sliding, and vaulting seen in the trailer is one example of improved soldier movement that allows you to better navigate every battlefield and lead a squad to an objective". 
In addition, players will now be able to call in Reinforcements during battle; ranging from V-1 rockets to supply drops and smoke screens. Finally, in place of Battlefield 1's spotting mechanic, Battlefield 5 makes use of flares. Players can use flares to notify allied squads of battlefield events and also light up the battlefield around them.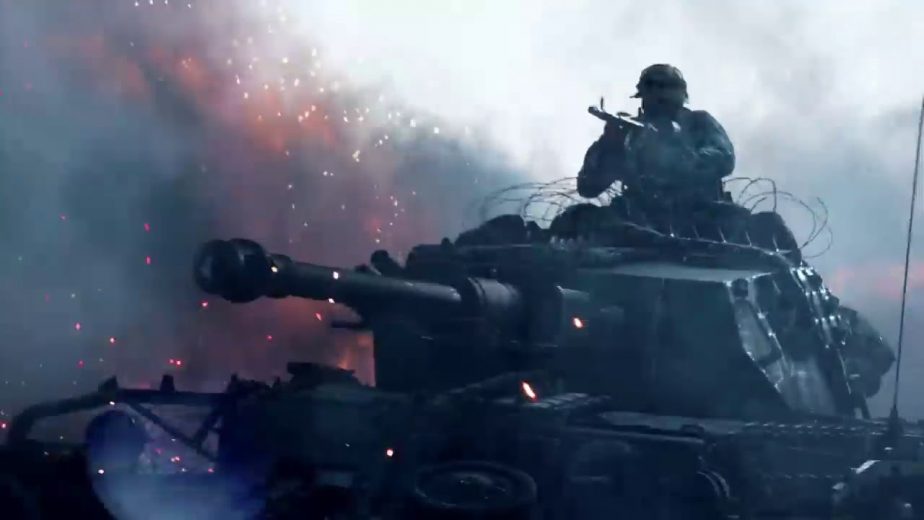 Finally, Landa pays a brief mention to the teaser at the end of the trailer; a glimpse at Battlefield 5's Battle Royale mode. Landa doesn't give any additional details, however; "Battle royale will never be the same," he states; "more details coming soon!"