The next event to take place in The Elder Scrolls: Online is the game's Halloween event; the Witches Festival. Bethesda has now announced the dates when the event will start and end. The studio has also detailed how players can take part; becoming spooky monsters and earning bonus XP.
The Witches Festival Event: How to Become a Monster and Take Part
"The grim spectacle of the Witches Festival has once again returned to haunt the people of Tamriel," says Bethesda; "Take part in this chilling celebration to earn bonus XP and unique rewards. It's also your first opportunity to earn Event Tickets and Indrik Feathers – don't miss out!"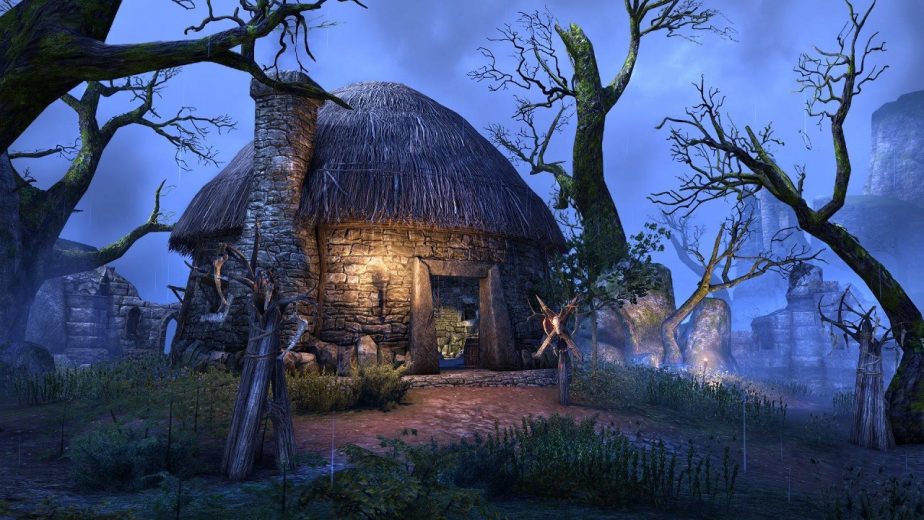 The Witches Festival event will start on the 18th of October at 10:00 AM EDT. It will end on the 1st of November at the same time. Throughout the event, players can take part to gain a huge 100% buff to XP and gain new Halloween-themed rewards. To take part, you'll need to acquire the Crow Caller item from the Crown Store. This item is in the store's Holiday section. After you have the Crow Caller, go and complete the quest "The Witchmother's Bargain". This will grant you a memento called The Witchmother's Whistle. Of course, this is an event which has taken place before. If you've already done these steps in a previous Witches Festival, you'll already have the Whistle and can skip all of this.
Using the whistle will summon "The Witchmother's Cauldron". This will grant you and the rest of your party a 100% XP buff which stacks will any and all other XP bonuses. It lasts for 2 hours. You can also use the cauldron to turn yourself into a monster, but you don't need to do this to gain the XP buff.
Rewards in This Year's Witches Festival
Players who participate in this year's Witches Festival can acquire a variety of special rewards and unique items. Note that you don't need to be transformed into a monster or benefiting from the XP buff to gain the event rewards. During the Festival, all bosses will drop Plunder Skull containers during the event. These containers can hold any of the following:
Hollowjack Motif Pages or Books
Apple-Bobbing Cauldron Memento pieces (there are seven pieces in total, which can be put together to form this memento)
A Runebox containing either a Pumpkin, Scarecrow, Hollowjack, or Thicketman Spectre Mask
Recipes themed around the Witches Festival
Recipes for furniture
Materials for the Hollowjack and Dremora Styles
Alchemy reagents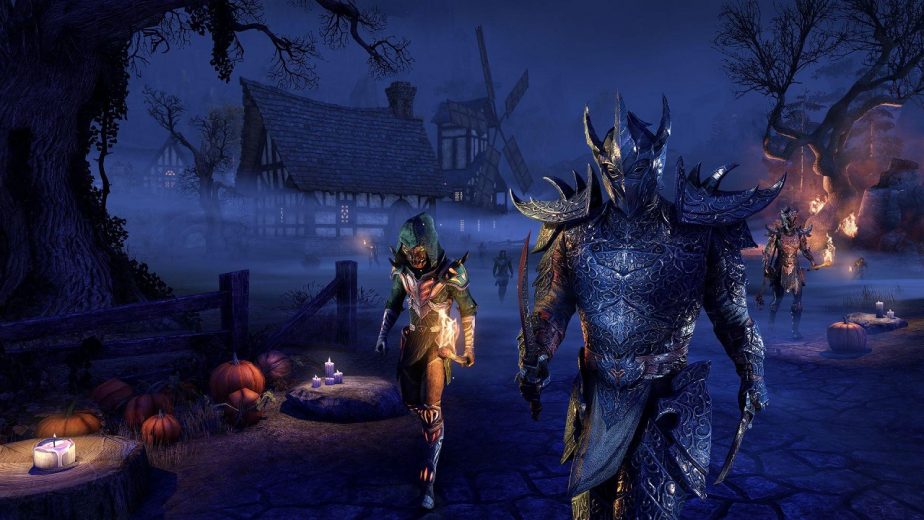 You can also acquire special Dremora Plunder Skulls; a new item in this year's Festival. The first Plunder Skull you get each day for each type of boss will be a Dremora Plunder Skull. These items can contain all of the items listed above. The first such skull you get each day will also come with an Event Ticket which goes towards summoning the Indrik mount. In addition, it is guaranteed to contain a Demora Motif page. These depend on which type of boss dropped the skull:
Bows and Legs Motif pages from Arena Bosses
Daggers and Gloves Motif pages from Dark Anchor and Geyser Bosses
Staves and Belts Motif pages from Delve Bosses
Helmets and Maces Motif pages from Final Dungeon Bosses
Shields and Boots Motif pages from Public Dungeon and Quest Bosses
Swords and Chests Motif pages from Final Trial Bosses
Shoulders and Axes Motif pages from World Bosses