Treyarch's upcoming military first-person shooter is well on its way, and – depending on which way you look at it – Black Ops 4 is clearly going to be one of the most experimental and boldest installments for the series in quite some time. Forgoing a single player campaign, which Treyarch recently claimed had no place in Black Ops 4, this new iteration looks like the kick up the ass the series has possibly been waiting for. One of the most eye-catching, newly added modes that'll be included in the package is a Battle Royale mode, dubbed Blackout, where a large number of players battle to the death on a sprawling map until the last man is standing.
But how many players will be taking part in the action? Well, the uber-popular Battle Royale sub-genre (spearheaded by games like PUBG and Fortnite), usually consists of servers supporting up to 100 players. However, according to a new leak on a recent Xbox One store listing, this number could be truncated to a maximum of 60 players in Treyarch's fast-approaching multiplayer-centric FPS.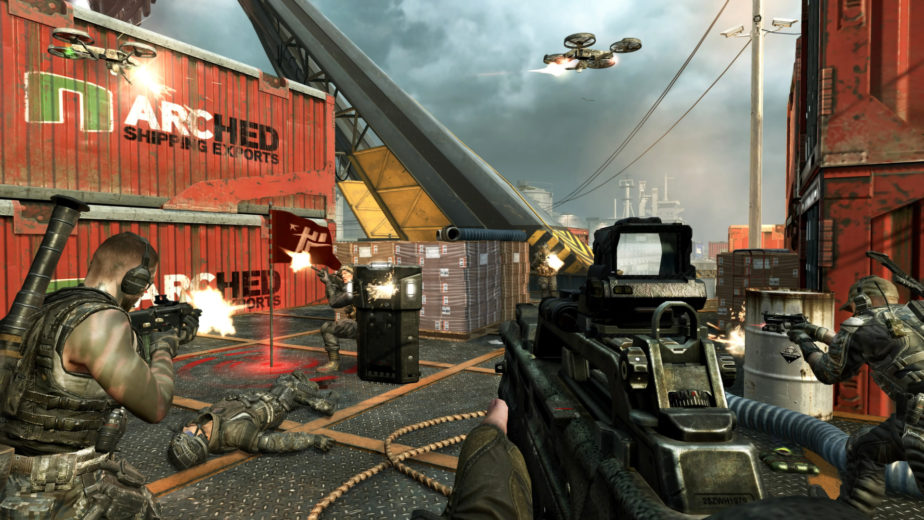 Furthermore, the map in which the Blackout mode will take place in is reportedly smaller than the game's competition. According to Treyarch's David Vonderhaar the Blackout Battle Royale mode would take place "on the biggest map we've ever made," and will be 1,500 times larger than the fan-favourite map, Nuketown.
In response to Treyarch's claims, one fan has attempted to work out the size of Blackout's map in comparison to one from Fortnite. According to Call Of Duty YouTuber, Drift0r (via Eurogamer), the Blackout map should fall somewhere around the 4.5km2 and 7.4km2 mark. Using weapon ranges to measure Nuketown from Black Ops 3, and break it into different chunks, Drift0r came to the aforementioned conclusion, and believes that the more accurate estimation is closer to the 4.5km2 measurement, which would make the Blackout map slightly smaller than the one found in Fortnite.
As we close in on Black Ops 4's 12th October launch date, we're sure to find out more juicy details, and when we do, we'll be sure to let you know.