The R1 Shadowhunter Crossbow is the next upcoming new weapon coming as part of Season Two in Call of Duty: Black Ops Cold War. Last week, Treyarch accidentally released the weapon in-game ahead of schedule, before quickly removing it again. In the aftermath of that error, the studio has confirmed that the weapon will officially launch on the 24th of March.
Black Ops Cold War: R1 Shadowhunter Crossbow
Following the recent release of the Machete and E-Tool, two new melee weapons in Season Two of Black Ops Cold War, players can soon look forward to getting their hands on the R1 Shadowhunter, the game's first crossbow. This weapon was accidentally made available last week, giving players the option to purchase a Legendary Blueprint via a store bundle or unlock it through the completion of a challenge. Of course, Treyarch quickly noticed the mistake and removed the weapon again. Players who bought the bundle had their purchases refunded. Unfortunately, players who grinded to complete the challenge had that progress wiped.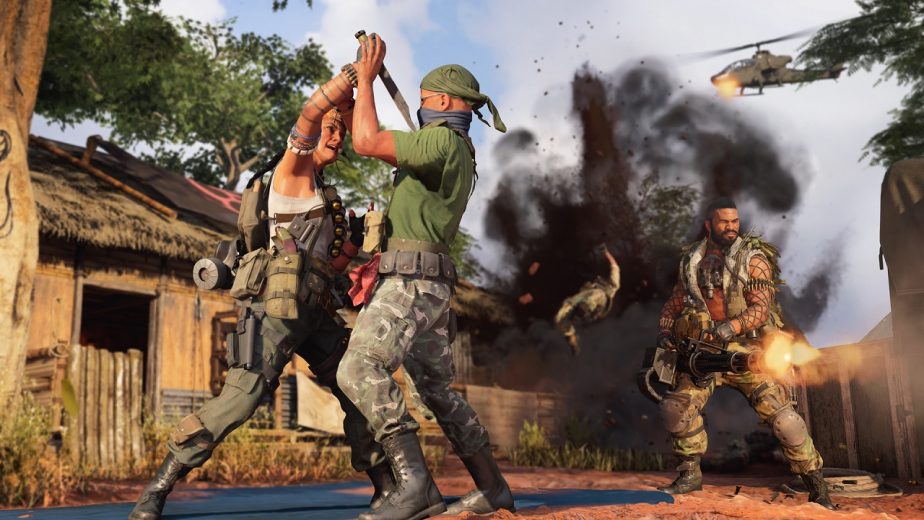 Typically, Treyarch does not announce the release dates of new weapons prior to their launch. However, after last week's mistake, the studio has decided to announce the official date; March 24th. When the R1 Shadowhunter does launch in two days' time, there will be two ways to unlock it. The first is to complete an in-game challenge. This requires players to earn three "One Shot, One Kill" medals in 15 different matches. Alternatively, the "Archaic Range" bundle will be available in-store.
This bundle contains a specific Legendary Blueprint called the "Lancehead". This will allow players to use the crossbow, but of course, they will still need to complete the challenge to earn weapon XP, etc. Unfortunately for those players who started grinding the challenge last week, it looks as though progress will not be carried over. As such, players will need to start from scratch.