The Borderlands 3 Bloody Harvest event, which began in mid-October, is approaching its end, in the first week of December. However, it seems that Gearbox isn't planning to suddenly disable it in-game. Rather, the latest Borderlands 3 patch begins to scale back the Halloween-themed content, decreasing the event's presence in the game. Plus, the patch also includes fixes for several of the game's remaining bugs.
The Latest Borderlands 3 Patch: Bug Fixes and Bloody Harvest
"The Spooky Season is starting to fade from Borderlands 3," explains Gearbox; "Starting with this hotfix, you'll start seeing less Haunted enemies until the event ends on December 5". Haunted enemies are the new event-specific enemy type which have appeared throughout Bloody Harvest, allowing players to loot Hecktoplasm and access Heck, the new event area. While the patch notes don't explicitly state how much the reduction is in this case, it does reduce the number of Haunted enemies which players will encounter outside of Heck.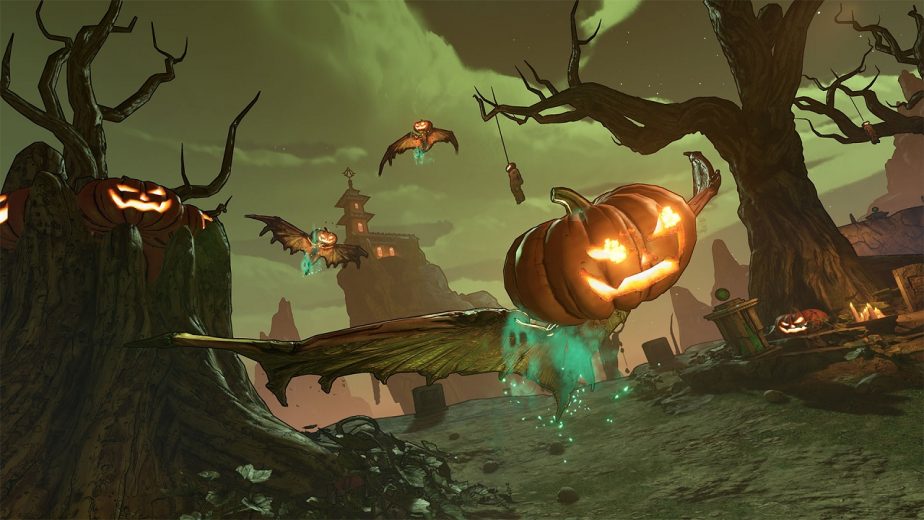 Aside from this tweak, the Borderlands 3 patch includes half a dozen new bug fixes. These are mostly bugs affecting very specific issues, and you can check the details on the official patch notes. All told, this latest round of hotfixes is smaller than normal for the game's patches. However, a much larger monthly patch is on the horizon. "We have a lot of exciting things coming in the November patch," the studio explains; "the most notable being the free content Takedown at the Maliwan Blacksite and Mayhem 4."
That patch is also likely to lay the groundwork for the first official campaign DLC, which was recently teased by Gearbox. A full reveal for that DLC is coming next week, while the DLC itself is likely to release in December. It's currently unknown exactly what this expansion will include. However, the teaser seems to suggest that it could herald the return of Handsome Jack in some form or another.