At present, GTA Online fans have the chance to participate in the Heist Challenge; a community-wide challenge to steal more than GTA$1 billion iin Heist missions issued by Rockstar. However, alongside that particular challenge, the studio is also running a limited-time event featuring a range of bonuses, discounts, and extra rewards.
The New GTA Online Event: Bonuses, Rewards & Discounts
While the headline feature of the latest GTA Online event is certainly the Heist Challenge, there's plenty more besides currently available. For instance, merely logging in by the end of the 18th of November will earn you a bonus GTA$1,000,000. (Due to be delivered sometime between the 19th and 25th.) In addition, as an added incentive to participate in the Heist Challenge, you can currently get double rewards on the Casino Story Missions. (Completing those missions is a prerequisite for unlocking the Diamond Casino Heist.) In competitive multiplayer, you can also get double rewards in Resurrection matches.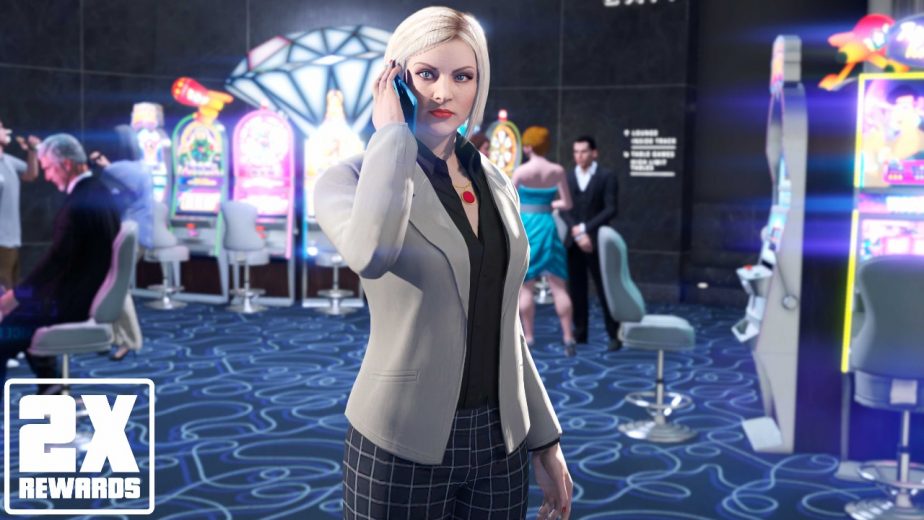 Of course, the event also features a range of special discounts, and this week's focus is on Arcades and Penthouses. At present, players can get 30% off all Arcade properties, as well as all Arcade upgrades and modifications. The Master Penthouse, meanwhile, is 40% off, while its customisations are also currently 35% off. Penthouse Decorations are available at half normal price, while five specific Arcade Cabinets are 30% off; Axe of Fury, QUB3D, Race And Chase: Crotch Rockets, Shiny Wasabi Kitty Claw, and Space Monkey 3: Bananas Gone Bad.
When it comes to vehicles, discounts are also available on a small selection. The Karin Everon, Lampadati Komoda, Vapid Retinue, Vapid Retinue Mk II, and Übermacht Rebla GTS are all 40% off. Additionally, the Grotti X80 Proto is also 30% off. Finally, the weekly event is offering a few select bonuses for players who've connected their Social Club account to a Prime Gaming account. Such players will get GTA$200,000 for free this week, as well as the Vespucci Canals Nightclub location. They can also get a special 80% discount on the Emperor ETR1 and 70% off the LF-22 Starling.