Within its first year, Destiny 2 has already played host to a large number of new developments, some good, some not-so-good. However, Bungie is already looking towards the game's future, and the studio has announced it is ready to reveal that future to fans courtesy of an upcoming year 2 livestream reveal event.
Bungie began its most recent 'This Week at Bungie' update post by announcing that it will be revealing its year 2 content plans for Destiny 2 on Tuesday, June 5. We already knew thanks to the recently updated Destiny 2 roadmap that September, 2018 will see the launch of brand new systems such as Gear Collections, Records, Weapon Randomization, and more, but on Tuesday we'll learn exactly how those new systems will function along with what else Bungie has planned for September.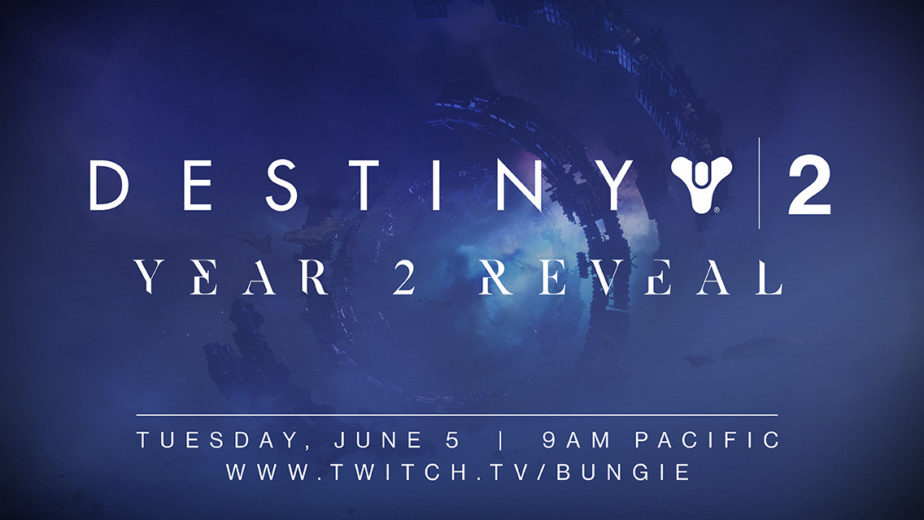 During the livestream, Bungie will also unveil an even newer roadmap filled with upcoming additions that haven't even been teased yet. Destiny 2 game director Steve Cotton and project lead Scott Taylor will also be on hand to talk about how Bungie will be addressing community feedback for Destiny 2's second content year.
A third story expansion is also planned for September, and this one will be more on scale with the original Destiny's Taken King expansion. The image that Bungie used to tease the upcoming livestream also appears to show The Reef, a social zone that was added into the original Destiny as part of its House of Wolves expansion. Fans are already abuzz with theories and speculation, with many guessing that Destiny 2's September expansion will allow them to revisit The Reef in some capacity.
The livestream is scheduled to begin on Tuesday, June 5 at 9 a.m. PST (1 p.m. EST). Those who want to watch it as it's happening can do so via Bungie's official Twitch channel.