As promised by Activision, and just one day after the release of the launch gameplay trailer, the Call of Duty: Modern Warfare Spec Ops trailer has arrived. Indeed, the Spec Ops premiere was due to come sometime in the week starting on the 7th. As it's turned out, fans didn't need to wait that long at all. The brief but action-packed trailer gives gamers their first glimpse of what Spec Ops in Modern Warfare will actually be like.
The Call of Duty: Modern Warfare Spec Ops Trailer
All told, the trailer focuses more on the action than the underlying mechanics of the Call of Duty: Modern Warfare Spec Ops mode. However, it does tease a variety of core elements, including settings, gameplay features, and the core premise; that Spec Ops is designed as a 4-player co-op mode with players fighting NPC enemies.
Spec Ops in Modern Warfare is a redesign of the original Call of Duty Spec Ops mode; in a similar manner to how Modern Warfare is also a "soft reboot" of the overall franchise. It does feature its own story, which, according to Activision, is that; "a greater evil has taken over the Eastern Hemisphere, and it is up to the global alliance Armistice, a joint force of Allegiance and Coalition operators led by Kate Laswell (CIA) and Sergeant Kamarov (FSB), to stop and sever a global terror organisation's access to weapons, funds, intelligence, and hardware."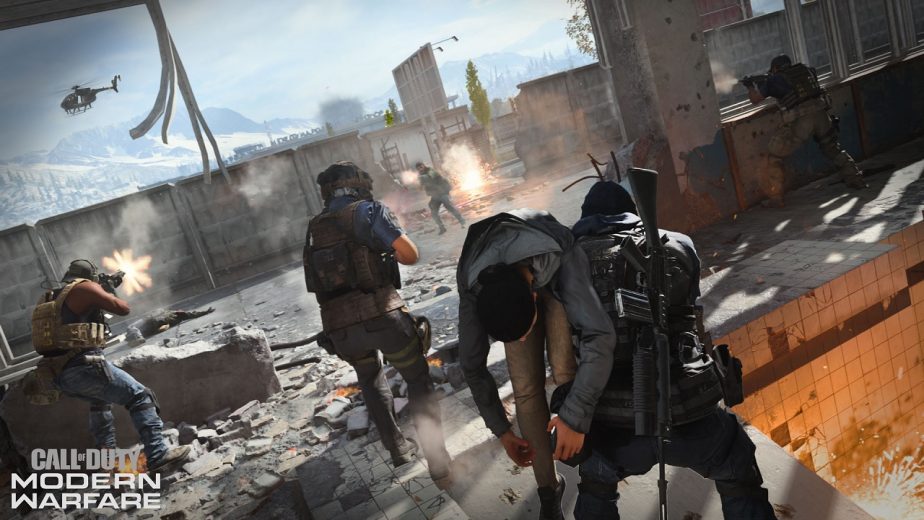 Although the Survival mode of Spec Ops will be a one-year exclusive for PS4, everything else will be available at launch. This includes a variety of different objective-based missions. Indeed, Activision has described these as "interconnected," and missions which will; "advance the overarching story of Modern Warfare". As such, it seems likely that Spec Ops could be where Infinity Ward will be directing their post-launch content efforts. The game is now just under two weeks away from release. Certainly, fans should expect Activision to continue teasing more information as the date draws closer.