In just a couple of days' time, Activision will be holding the first-ever Call of Duty: Black Ops Zombies Free Access Week. Unlike previous free access events, this isn't merely a weekend, or a few extra days. This event is a full week, starting on the 14th of January.
The Call of Duty Zombies Free Access Week
From the 14th to the 21st of January, the Call of Duty: Black Ops Cold War Zombies mode will be available to play for free. As Activision notes in their announcement, this is the first time ever that a Call of Duty Zombies mode has been free to play. As with previous Free Access events, the relevant portion of the game will be available to download and play from your respective platform's online store.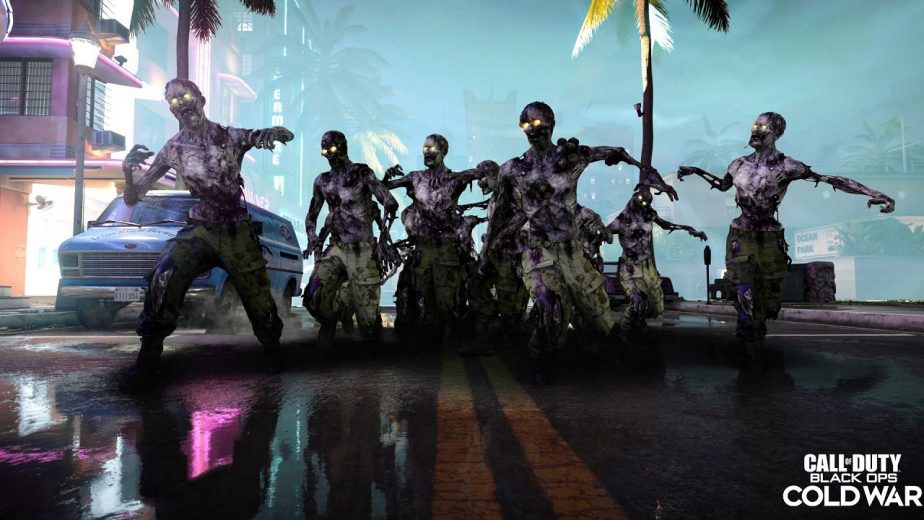 While the Free Access event is live, players will have access to Die Maschine, the first mission of the Dark Aether storyline which launched with Black Ops Cold War. "An abandoned WWII-era laboratory in Poland containing a massive particle collider has opened a rift to unexplainable monstrosities and animated undead forces," explains Activision; "As part of the international response team known as Requiem, you'll infiltrate the GZ and try to survive waves of zombies through multiple rounds as you either uncover the secrets of 'Die Maschine,' or exfiltrate early with your life intact."
In fact, the new Cranked game mode will also be available to play. Cranked is due to launch in-game on the 14th as part of the game's Mid-Season Update. In this variant mode, players have a timer counting down to their instant death. In order to stave off this inevitable demise, they must kill zombies to add seconds to the clock.
Finally, PlayStation players will also get access to Onslaught. This new two-player Zombies mode is set on Black Ops Cold War's multiplayer maps. It is exclusively available on PlayStation consoles, at least for the time being. It is launching as part of the Mid-Season Update on the 14th.