The first Call of Duty: Black Ops Cold War patch of 2021 brought with it two new game modes, but players can look forward to a lot more coming this week. On the 14th of January, Treyarch will be releasing the game's Mid-Season Update, featuring a new multiplayer map and a new game mode.
The Black Ops Cold War Mid-Season Update
The headline feature of the Call of Duty: Black Ops Cold War Mid-Season Update is Sanatorium; a huge new multiplayer map which features land, air, and sea vehicles. "Get ready for a massive new arena when your squad drops into Sanatorium," writes Activision; "a low-wooded hills area where your team will unearth the clandestine secrets of Project Goldova". Few details have been revealed about this map so far, other than this brief description and one teaser image.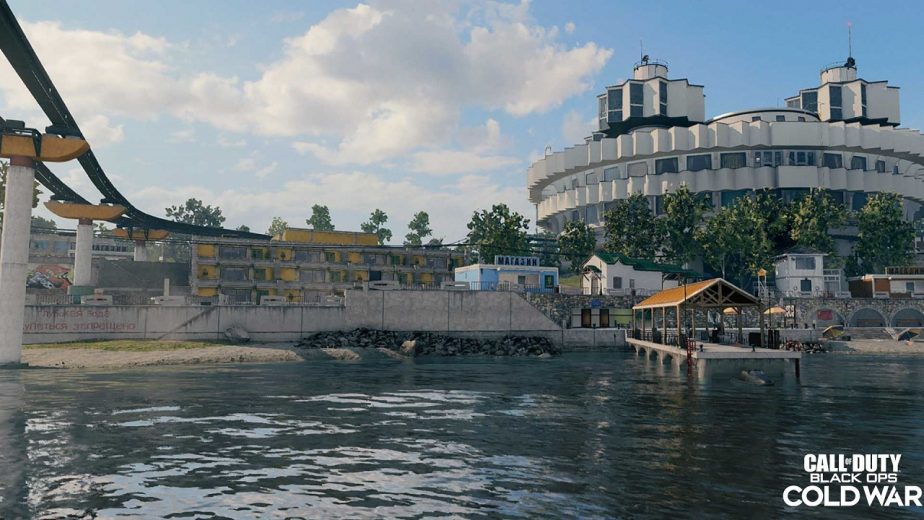 Also launching with the Mid-Season Update is Dropkick; the last of the four game modes announced at the start of Season One. This is a new 6v6 multiplayer mode where the two teams compete for control of a briefcase. Activision describes the mode as; "a frantic game of hot potato where two squads battle for control of a briefcase containing nuclear codes. Be the first team to score 200 points and set off an explosive ending!"
The Mid-Season Update isn't launching without any new content for Zombies, of course. On the 14th, Zombies will be getting a new Cranked game mode, which features a kill timer. If you let this timer run down all the way, you'll instantly die. However, scoring kills will add time to the clock, forcing you to keep fighting zombies as fast as you can in order to stave off your inevitable demise. In fact, Zombies will also be getting a new map on PlayStation. Other than the title, Raid, details of this new map have yet to be revealed.