Activision partnering with various snack food distributors to promote a new Call of Duty game isn't exactly a new phenomenon. It's also hard to argue with the logic behind such promotions since it usually means bonus XP (not to mention delicious snacks) for players and more sales for both Activision and the food companies involved. The upcoming launch of Black Ops 4 sees the return of just such a promotion, only rather than Doritos or Monster Energy Drinks fans will need to purchase select Pringles products this time around.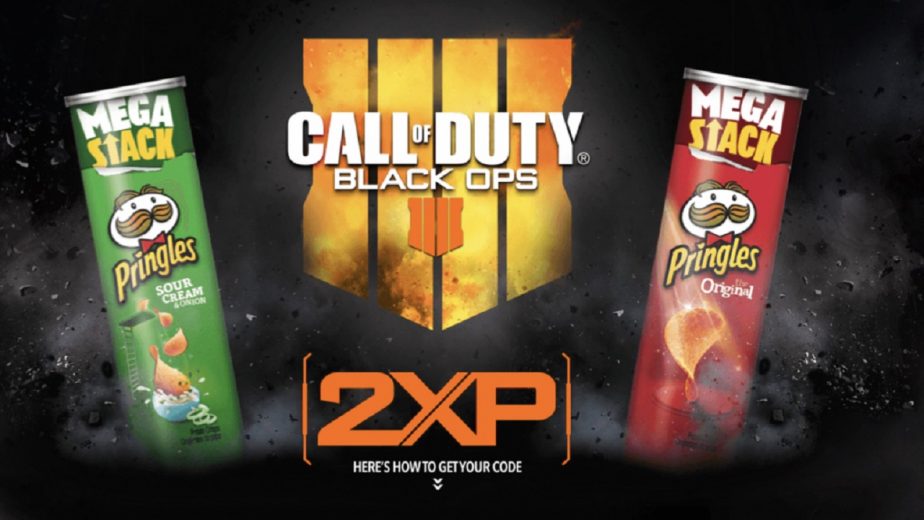 Call of Duty Black Ops 4 Pringles Promotion
Specifically, Black Ops 4 fans hoping to score some double XP codes for the game's multiplayer component will have to purchase Pringles Mega Stack products from participating Walmart locations. The following Pringles Mega Stack flavors are eligible for the promotion, so keep an eye out for the following Mega Stack cans the next time you head to your local Walmart store:
Original
Sour Cream & Onion
Cheddar Cheese
BBQ
After you've bought your Pringles Mega Stack snacks, make sure you save the receipt from your purchase. You'll then need to head to this webpage, create a free account, and upload a picture of the receipt. For every qualifying receipt you upload, you'll receive a code which can then be redeemed at this webpage on the Call of Duty website. Every code you redeem will add 15 minutes of Black Ops 4 double XP to your associated gamer profile. Granted, it's a lot of legwork just to score some double XP. However, if you're already a fan of Pringles, the effort can definitely pay off.
Call of Duty Black Ops 4 will launch on Oct. 12 for Xbox One, PlayStation 4, and PC. For more on the game, be sure to check out this new series of viral marketing video clips that promote its new Blackout mode. And speaking of Blackout, it apparently won't have a hardcore variant at launch.