At last, players have gotten their first look at the Call of Duty: Vanguard Zombies mode; the prequel to Call of Duty: Black Ops Cold War's Dark Aether storyline. While the setting is now at the end of the Second World War, the more fantastical elements of Dark Aether are in full abundance, with all manner of occult artefacts and bizarre forces at work.
Call of Duty: Vanguard Zombies Revealed
Starting with "Der Anfang," the first round-based Zombies map in Call of Duty: Vanguard, players will get to experience a brand new chapter of the Dark Aether story. This time, the setting is the ruins of Stalingrad, in the year 1944. The new Zombies mode has been developed by Treyarch as a successor (and prequel) to the Dark Aether story which has been progressing through Black Ops Cold War.
According to Treyarch, the new story will introduce Dark Aether Entities; powerful beings from another dimension who can bond with human beings through strange artefacts. The villain of Der Anfang is Oberführer Wolfram Von List, a Nazi officer in command of the Die Wahrheit battalion. Von List has formed a bond with Kortifex the Deathless, a Dark Aether Entity, who has given him the power to raise the dead as zombies. With this power, Von List has travelled to the mass graves of Stalingrad to raise an army.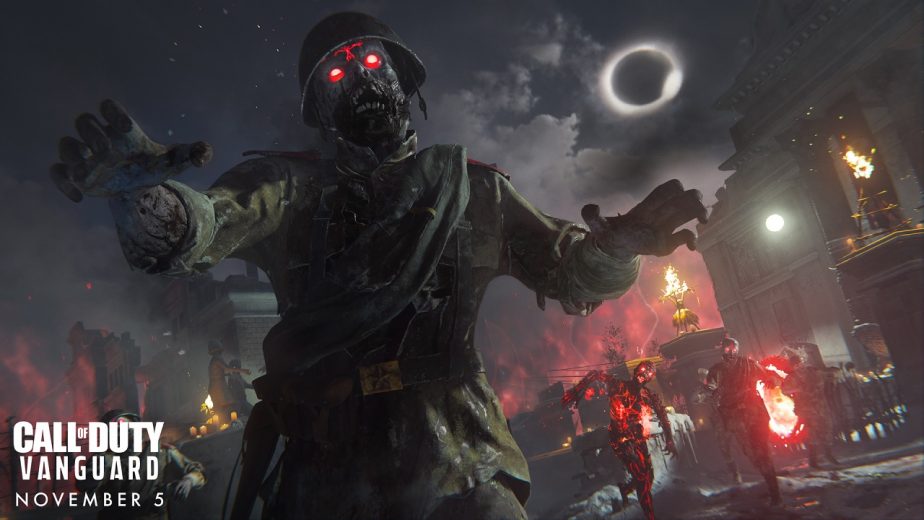 Fortunately for the protagonists, there are four other Dark Aether Entities who oppose Kortifex; Bellekar the Warlock, Inviktor the Destroyer, Norticus the Conqueror, and Saraxis the Shadow. Players will be able to form their own bonds with these entities through special items. The details for what exactly these items are, and what they will do, are still under wraps for the time being. However, with the game's release drawing close, fans should expect to hear more very soon.