As their appearance at Gamescom draws towards its end, CD Projekt Red has surprised fans by releasing a brand-new Cyberpunk 2077 song online; 'Never Fade Away,' the second song released so far by the studio that was written for the in-game band SAMURAI. The first song, 'Chippin' In,' was released around one month ago.
Never Fade Away: The Latest Cyberpunk 2077 Song
'Never Fade Away,' the new Cyberpunk 2077 song, was released earlier today on the Cyberpunk 2077 YouTube channel. Written for SAMURAI, the in-game band fronted by Johnny Silverhand, Keanu Reeves' character in the upcoming game, the song was actually composed by Mattias Bärjed, David Sandström, Kristofer Steen, and P.T. Adamczyk, with the lyrics written by David Sandström and Dennis Lyxzén. It's been known for some time that CD Projekt Red would be including songs written for in-game bands and musicians in Cyberpunk 2077. However, this is only the second such song to have been unveiled so far.
The first song, also written for SAMURAI, was 'Chippin' In,' which was released last month. At present, the current state of the band SAMURAI is unknown. The band were major characters in the original Cyberpunk 2020 tabletop RPG. In the story of that game, Silverhand was killed while leading a spec ops assault on Arasaka tower. In Cyberpunk 2077, the band does seem to be a thing of the past. Indeed, even Johnny Silverhand appears only as a hologram. However, it's unknown how much CD Projekt Red have adapted or altered this original story in their timeline.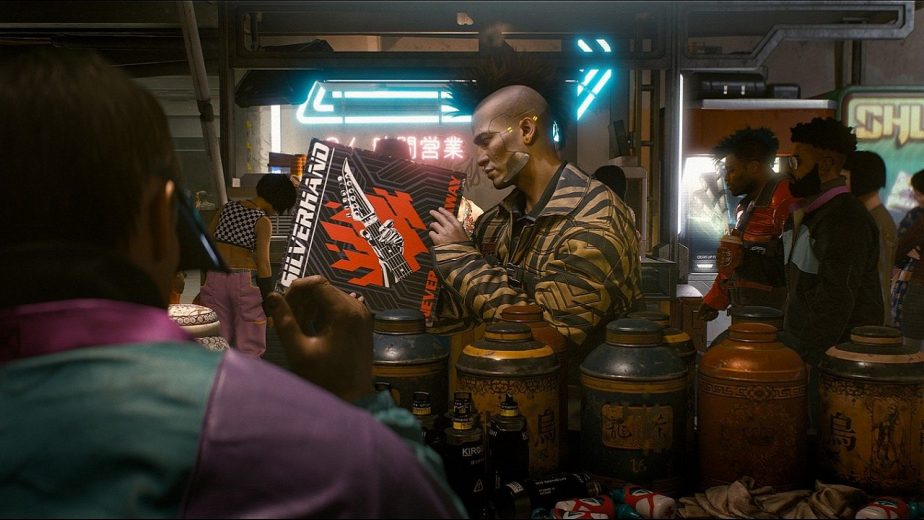 Whatever the fate of the band SAMURAI itself, their music is certainly still around. Indeed, the game's protagonist often sports a SAMURAI jacket which has become synonymous with the character. CD Projekt Red have said in the past that the band's music is celebrated by much of Night City's disaffected populace. Certainly, Silverhand's presence as a main character suggests that players will learn a lot about the band when the game releases in April of 2020.