Following the release of a recent behind-the-scenes video produced in collaboration PlayStation, CD Projekt Red has had to clarify confusion among a number of fans about whether there would be Cyberpunk 2077 microtransactions. The studio has confirmed that no, Cyberpunk 2077 won't have microtransactions, but they will exist in a separate project.
No, There Won't be Cyberpunk 2077 Microtransactions
CD Projekt Red recently released a behind-the-scenes video entitled "Creating Cyberpunk 2077," created together with Sony. In that video, micro-transactions are briefly mentioned, and some viewers were unclear about the context of that discussion. The studio today released a clarification on social media to confirm that their policy on microtransactions hasn't changed; Cyberpunk 2077 will not have microtransactions of any kind. "Nothing changed," they write; "Cyberpunk 2077 is a single player game with zero microtransactions. One single purchase. No tricks. Don't believe the clickbait."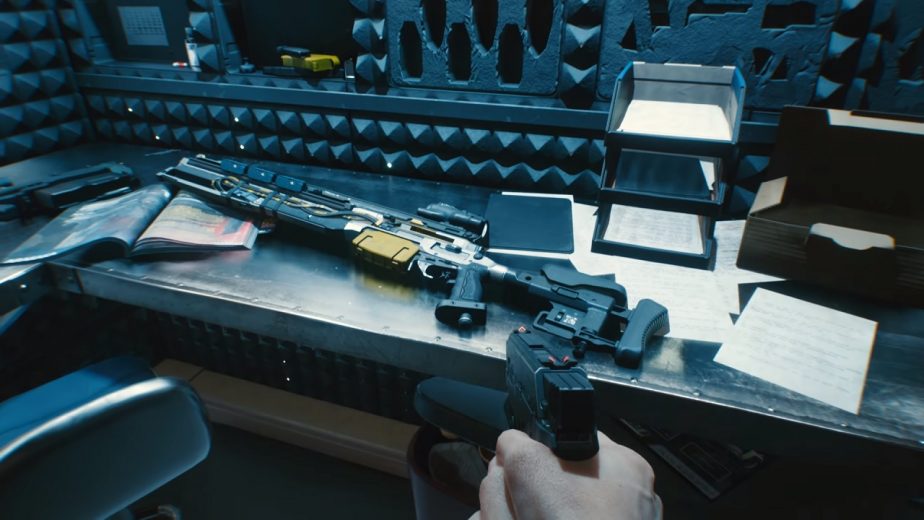 What the video was referring to was not, in fact, Cyberpunk 2077 but the upcoming Cyberpunk 2077 multiplayer game. What appears to have caused confusion is that some fans mistakenly believe that this multiplayer is part of Cyberpunk 2077. This is not actually the case. The official title of this project has yet to be announced, meaning that it is commonly referred to – somewhat confusingly – as 'Cyberpunk 2077 multiplayer'. In actual fact, the project is a separate standalone game, which will be releasing sometime in late 2021. Whereas Cyberpunk 2077 is purely single-player, this will be a multiplayer game in the same setting (and presumably built on the same game engine).
That upcoming game will, it seems, include "non-aggressive" microtransactions or other monetisation options, most likely in the form of paid cosmetics. Indeed, CD Projekt Red actually said as much a year ago. For now, we don't have any details about what that will look like, and it's unlikely that we'll hear much more about the game until the new year. However, fans can rest assured that there won't be any Cyberpunk 2077 microtransactions, and there never will be.