Over nine months ago, rumours began to circulate that Lady Gaga might make a cameo appearance in Cyberpunk 2077. Those rumours began to seem more feasible a few months later; after sources reported that the singer had visited CD Projekt Red. However, CD Projekt Red's Alvin Liu has now confirmed that there won't be a Cyberpunk 2077 Lady Gaga cameo.
There Definitely Won't be a Cyberpunk 2077 Lady Gaga Cameo
Alvin Liu was recently interviewed by Wccftech, where he spoke on a range of topics about Cyberpunk 2077. For instance, he revealed details about a Cyberpunk 2077 Hardcore difficulty mode. At the start of the interview, Liu was asked a question about celebrity appearances in the game; a topic which quickly turned to the rumours of a Cyberpunk 2077 Lady Gaga cameo. However, he went on to quickly quash months of rumours with his response.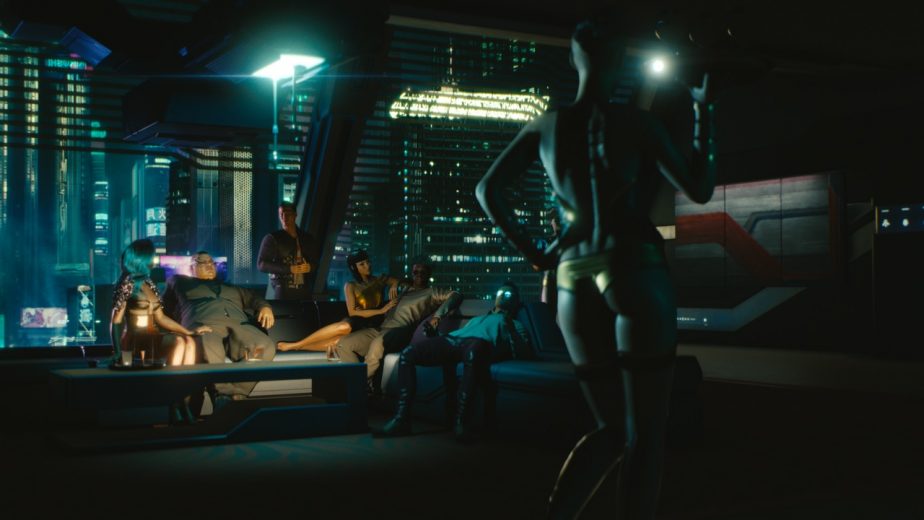 "She's pretty cyberpunk, so she could fit in!," he began; "But um, yeah, no Lady Gaga. A lot of people in studio love The Matrix, Johnny Mnemonic, Speed and all that stuff and he [Keanu Reeves] was just a really good match for our game genre and what we're trying to do. When we approached him he was like 'Yeah, I understand the artistic vision behind this, I can get behind it.' He was just on board with it, which was great."
So, unfortunately for fans of Lady Gaga, the singer won't be making an appearance in the game. Rumours of a possible cameo began last year when the Cyberpunk 2077 Twitter account suddenly re-tweeted an incomprehensible and years-old tweet from the singer. The rumours were given credence a few months later, when a French gaming website reported that Lady Gaga had visited CD Projekt Red. (It's worth noting that this visit was never officially acknowledged.) Even if the visit did happen, evidently CD Projekt Red decided against a cameo. Or, perhaps they were unable to reach an agreement. They may simply have decided that Keanu Reeves was a better fit.