Among the most significant announcements to come out of E3 2019, if not the most significant of them all, was the official release date of Cyberpunk 2077. Indeed, the very long-awaited release date! Now that the date is confirmed, CD Projekt Red have also confirmed that the Cyberpunk 2077 console launch will be on current-generation machines first and foremost. However, while they aren't developing next-gen versions of the game simultaneously, the studio isn't ruling that possibility out.
The Cyberpunk 2077 Console Launch Might Eventually Include Next-Gen Consoles
In a recent interview with GamerHubTV, Senior Level Designer Miles Tost spoke about what consoles that Cyberpunk 2077 will release on. It's been common knowledge for some time that the Cyberpunk 2077 console launch will be on current-generation devices. However, a potential next-generation release has been more speculative. After all, both the PS5 and Xbox's Project Scarlett look primed for late 2020 releases; not long after the release of Cyberpunk 2077 in April of next year. However, it seems that CD Projekt Red isn't looking at next-generation possibilities much at all at the moment.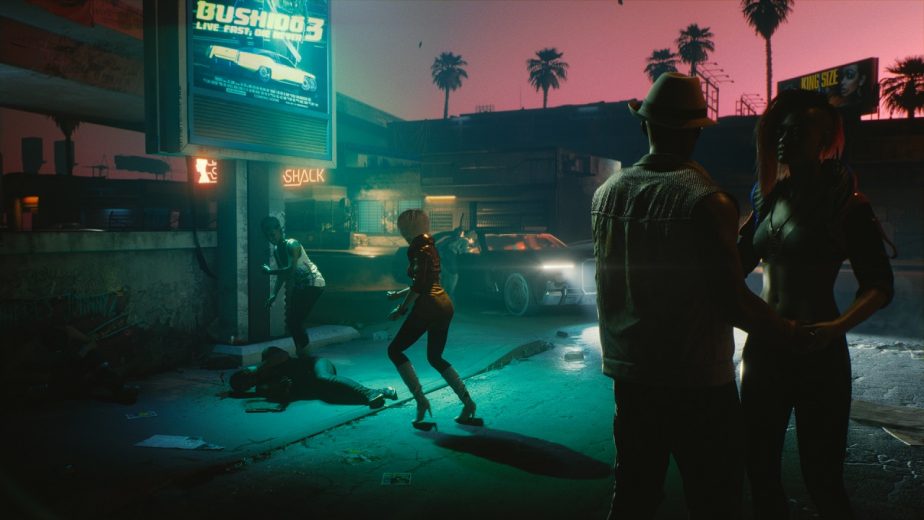 "We'll look at [next-gen consoles] and go, 'Maybe?'" says Miles Tost; "But it's not our area of interest right now. Of course, we are looking at what is happening in the games industry because we are part of it, and we always need to look forward. But at the same time, we are a studio that really focuses on the work we're doing now. So our full attention is on current-gen consoles and PC."
While this will be reassuring for owners of current-generation consoles, many console gamers would no doubt want to see a next-gen release. After all, Cyberpunk 2077 will likely push the Xbox One and PS4 to their limits. The PS5 and Project Scarlett, on the other hand, are likely to run the game much better, with notably improved loading times and graphical quality. Fortunately, Tost says that CD Projekt Red isn't ruling a next-gen Cyberpunk 2077 console launch out; "When the time comes for it," he continues; "maybe. But until [the Cyberpunk 2077 launch], we have a thing to do. And as far as what I have heard, the next-gen consoles… Xbox just announced holiday 2020. So it's not really a concern for us now because it comes way after where we want to release our game."
How Likely is a Next-Gen Cyberpunk 2077 Console Launch?
Ultimately, the odds are quite good that fans will see a next-gen console launch for Cyberpunk 2077 eventually. With the PS5 and Project Scarlett due to come months after the game's release, CD Projekt Red would have plenty of time to work on one. Of course, another factor which may reduce the need to work on a port straight away is that both of the new consoles are likely to be backwards compatible. Thus, they should both be able to run Cyberpunk 2077 anyway. (Though a higher-quality version of the game may still come at a later date to take full advantage of their better hardware specifications.)