After years of waiting, fans finally know when Cyberpunk 2077 will be available. In a presentation filled with surprises, CD Projekt Red unveiled a new cinematic trailer (starring Keanu Reeves, no less), and also confirmed the long-awaited Cyberpunk 2077 release date. The game is due to release on the 16th of April, 2020, confirming rumours that it was going to come in spring of 2020.
The Cyberpunk 2077 Release Date and Cinematic Trailer
The cinematic trailer released during the E3 presentation didn't reveal a whole lot of new information (although gameplay presentations are still to come), though it did save one big surprise for the end; namely, that Keanu Reeves will be starring as Silverhand, a key character in the story of Cyberpunk 2077. The trailer appeared to pick up following the end of the E3 2018 gameplay demo. However, in this instance, Jackie was killed in the shootout and V was betrayed by his employer for drawing too much attention. Seemingly left for dead after being shot, they come face to face with Johnny Silverhand.
Keanu Reeves Cast as Johnny Silverhand
Silverhand is a major character in the lore of Cyberpunk. In fact, he was originally a character in Cyberpunk 2020, the tabletop RPG on which the game is based. The jacket that V wears bears the emblem of Silverhand's rock band, Samurai. It's not clear what role he will be playing in the game's story. However, information revealed last year suggested that his band was anti-establishment and had been gone for quite a long time. That backstory could certainly position Silverhand as some sort of anti-corporation rebel or underground resistance leader.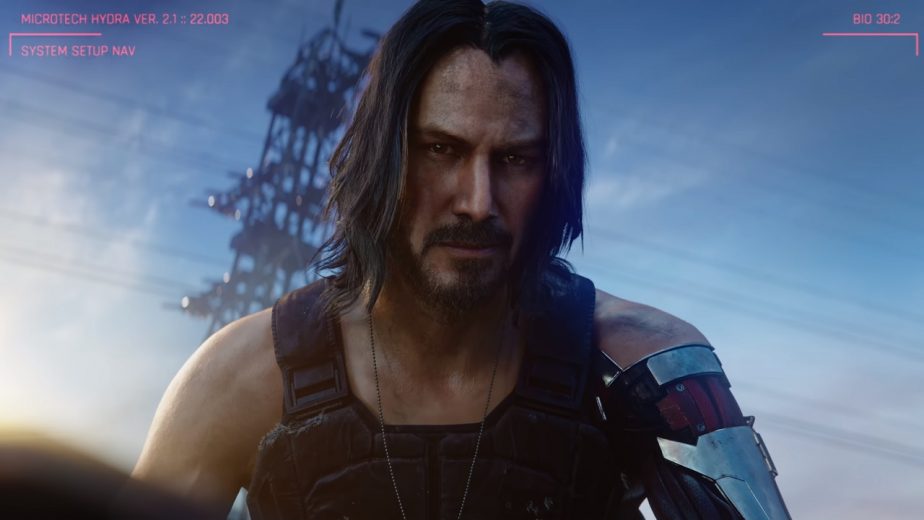 In the canon of Cyberpunk 2020, Silverhand's first album was released in 2009. As such, it was unclear last year how old the band was in Cyberpunk 2077. Given that Silverhand is now definitely a character, it seems likely that his band may be a more recent group. However, it's worth noting that Silverhand seems to flicker briefly during the trailer, suggesting that he might actually be holographic…
Whatever the case, fans should stay tuned throughout E3. CD Projekt Red will be showing live gameplay of Cyberpunk 2077 as the event continues. Besides, more information about the game is likely to come out as well, especially now that a release date is public knowledge.