The Code Vein release date has been announced for later this year in a brand new English story trailer just like we told you would happen last week. Fans can look forward to playing this vampire-like Dark Souls game this fall on September 28th, 2018 throughout the Americas. The game will be coming to PC via Steam, PS4, and Xbox One on that day. The new story trailer pulls back on the gameplay that we have seen previously in favor of showcasing the story.
Code Vein certainly seems a lot different than other Souls-like games, as the latest trailer reveals that story is going to be a huge part of the action RPG. There will be lots of cutscenes, characters, and plot elements throughout the game that will motivate the player from location to location and boss to boss. The story trailer actually reveals almost too much about the plot.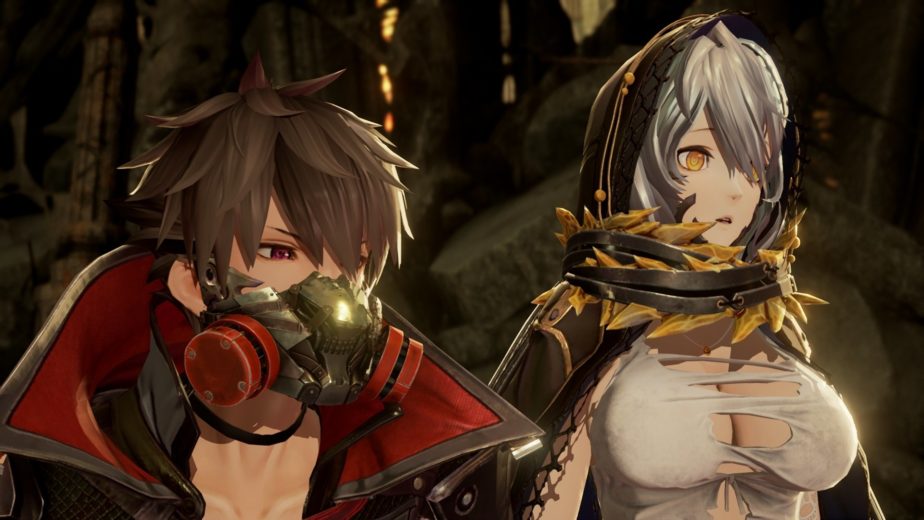 Because of that, we recommend anyone who wants to keep the Code Vein story from being spoiled for you to refrain from watching this trailer as it shows a huge chunk of what's going on and what's going to happen in the game. The general premise of the game seems to be a world wrecked by some crazy events that we won't spoil and your player's place in all of it. There are many secrets and twists that the player will need to uncover about the world.
As for gameplay details, Bandai Namco released some news about how it will play in a press release accompanying the Code Vein release date. Players will be able to craft and customize their own unique character in the game using a variety of methods. There will be numerous different weapons, skills, and gifts to equip and use to craft the gameplay to your preference. We are sure to get more details on Code Vein at E3 2018 next week, in addition to potentially whatever "Call to Exist" could be that Bandai Namco recently trademarked.