The Counter Strike: Global Offensive community has managed to stay alive despite the arrival of other shooters like Overwatch. However, it has recently seen a massive boom in players thanks to Valve's recent choices. The growth of the game's player base reached over 20 million players in December, 2018 alone.
Counter Strike: Global Offensive is Back with a Vengeance!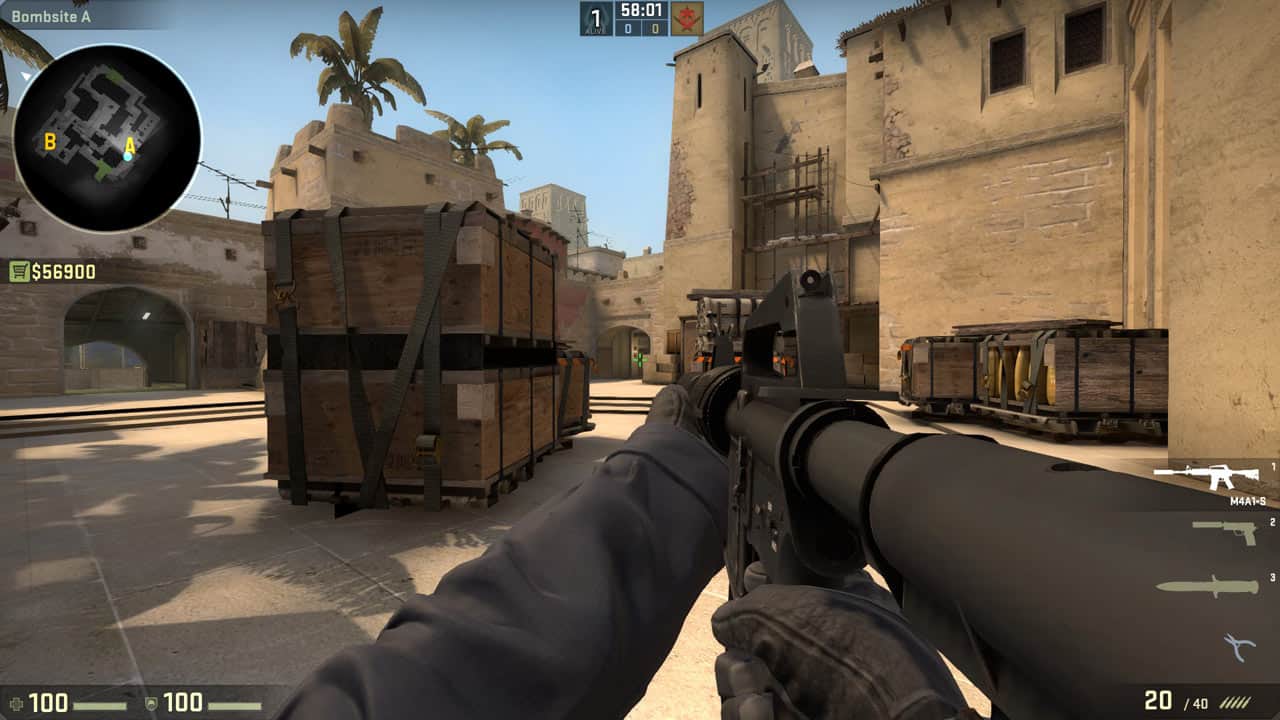 On December 6, 2018, Valve announced that Counter Strike: Global Offensive would become Free to Play. It was also announced that the game would feature a Battle Royale mode to compete with games like Fortnite. It seems like this decision actually paid off as the game had over 20 million unique players – 20,535,709 total – in December.
Steam Charts reported that the game saw a 395,509 average player count. This represents a gain of nearly 28% compared to previous months. During the last 24 hours, the game reached a peak of 614, 919 players as well.
However, these records haven't been able to match 2016's 850,485 concurrent player count. This doesn't mean that the growth wasn't substantial, either. Before the current boom in player numbers, CS:GO was facing a tough break as the player counts constantly dwindled. Fortunately, Valve found the way of bringing it back into the spotlight.
What do you think about Counter Strike: Global Offensive's massive player count? Do you think CS:GO's Battle Royale mode will compete against games like Fortnite? Are you going to play the game now that it's become free to play? Let us know your thoughts on the VGR forums.
In other news, Virtual Reality users on Steam have doubled across 2018. Despite the interest increase, VR still hasn't become a mainstream media product. Also,  Assassin's Creed has unexpectedly snuck into Monster Hunter World. The crossover event will be available until January 10.
Remember to stay tuned at VGR for the latest news and updates about video games!